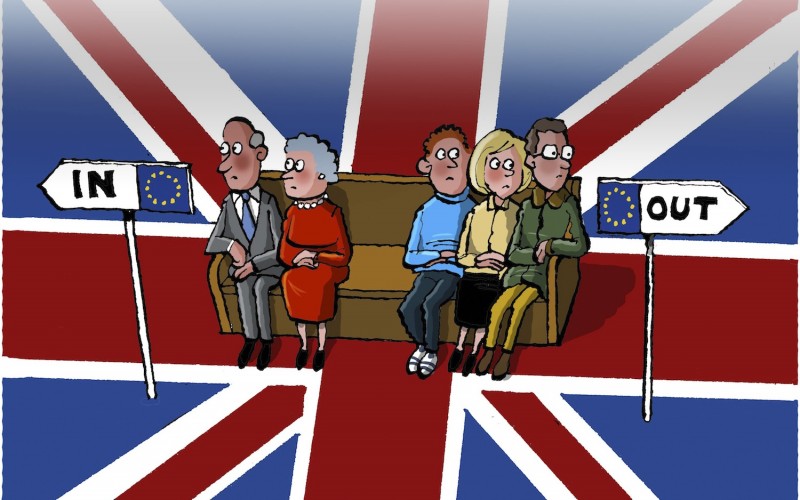 London, April 27, 2016/ Independent Balkan News Agency
By Thanasis Gavos
The populous Cypriot community in the UK is one of the few ethnic origin-designated groups with a right to vote in the referendum over Britain's future in the European Union, due to take place on 23 June.
The Commonwealth member-country capacity of Cyprus gives particular privileges to Cypriots in the UK (as does to the Maltese) in terms of participating in elections and in this case the organised Cypriot diaspora intends to act as a block.
The National Federation of Cypriots in the UK recently urged all British Cypriots and Cypriots in the country to vote against the so-called Brexit, the exit of the UK from the EU. The Federation President said that it is in Cyprus's best interest for the UK to remain in the Union.
IBNA understands that the Archdiocese of Thyateira and Great Britain is considering echoing the Federation's message in the Greek Orthodox churches around Britain over the coming days.
In his recent visit to London Foreign Minister Kasoulides reiterated the message that Cyprus stands to lose from a UK exit, after he was told by Foreign Secretary Hammond that the Irish community -also voting in June's referendum- has been doing an excellent job in promoting a no-Brexit vote among its members.
Amid the uncertainty over what a Brexit would signify for EU citizens already living in the UK, most Cypriots in the country are anyway inclined to support the Remain camp, despite any extra assurances provided by the Commonwealth citizens status they carry.
One thing complicating the decision for some UK Cypriots could be the fact that most of the MPs representing the most populous Cypriot communities in the country, in the north London constituencies, have decided to support Brexit.
However, as the Conservative London Mayor candidate Zac Goldsmith recently told a group of Cypriot supporters, him voting for Brexit is a personal choice not affecting his relationship with voters and his determination to do his work.