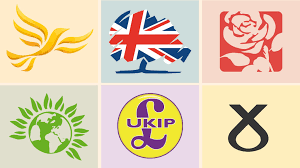 The 8th June snap general election in the UK is only around the corner and the UK Cypriot voters have been sharpening their lobbying reflexes aiming to get as strong a support as they can by candidates for a just solution that would lead to the reunification of Cyprus.
The 'usual suspects' that are the major parties' candidates in north London have taken a front seat in the organised diaspora's show of community strength and unity of purpose.
A 'pledge card' produced by the National Federation of Cypriots in the UK, affirming the signatories' support for a reunified Cyprus free of foreign troops, has been signed by more than 20 candidate MPs in a few days' time.
That is not to say that the candidates do not count on the Cypriots' support to secure their seat in the House of Commons, especially in the constituencies of north London with the populous Cypriot communities.
Proven and long-standing friends of Cyprus among the Conservative Party, such as Theresa Villiers and David Burrowes have issued messages reminding the UK Cypriots of their continuous support for their national cause, but also for everyday issues closer to their north London homes.
A newly established 'Labour Friends of Cyprus' group brought together all Labour candidate MPs o north London at an event to present the party's pro-Cyprus credentials. The leader of the party himself, Jeremy Corbyn, who as a north London councillor had helped Cypriot refugees to settle in the British capital in 1974, expressed his support for Cyprus in a video message.
The Conservative Party manifesto for the 2017 election has omitted the 2015 reference of support to a settlement in Cyprus, but this has to do more with the general presentation of the party's foreign policy aims this time than with a change of policy by the current Tory administration.
On the other hand, even in the most codified extent possible, this election's Labour manifesto includes Cyprus among the countries under a process of ending decades of division (along with Colombia and the Democratic Republic of Congo) that Mr Corbyn's government would "strongly support".
An added level of interest and motivation for Cypriots in this election is the participation of three compatriots as candidate MPs: Jason Charalambous stands for the Conservative Party in Islington South and Finsbury against none other than the Shadow Foreign Secretary Emily Thornberry; Labour Party's Bambos Charalambous will try his luck again against David Burrowes in Enfield-Southgate; and the just 22-year old Anton Georgiou will represent the Liberal Democrats in Brent Central./IBNA