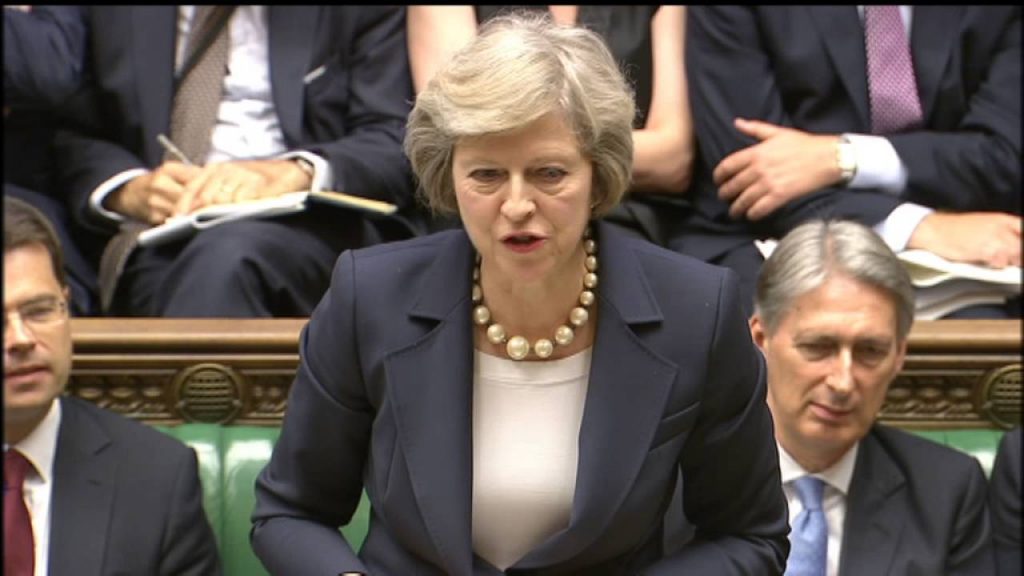 The British government has been pressed over the last few days to give details on its participation in the January Geneva multiple party conference on Cyprus.
Prime Minister Theresa May was asked by north London MP David Burrowes at the House of Commons whether herself and the Foreign Secretary would attend the crucial meeting expected to bring all guarantor powers around the same table.
"The UK's position is very simple: as a guarantor we stand ready to do what is necessary to play our part. But it is important that that is primarily led by the two leaders who have pushed these discussions in Cyprus, obviously under the auspices of the UN. So we do stand ready to attend the talks on the 12th January," the Prime Minister replied.
She did add however that the UK will be present "if that is going to aid" coming to a settlement: "We must focus not on whether or not we want to be there but actually on the result that we are going to get and it must be in the aim of seeing a settlement and reunification."
Referring to the nature of the attendance of the EU in the Geneva talks, Prime Minister May said that its officials have also indicated their readiness to attend; she noted however that the EU "has currently had an observer status in these matters." The issue of how actively the EU should be engaged in the settlement negotiations is a rather contentious one, with many in the Greek Cypriot side believing that Brussels should be throwing its weight around the negotiations in a more purposeful way in order to persuade Turkey to adopt a constructive stance.
The same question on the UK's level of representation at the talks was asked by Baroness Hussein-Ece at the House of Lords.
"The UK stands ready to participate at an appropriate level and we look forward to receiving further details from the UN and two sides in due course," replied Minister of State Baroness Anelay.
During a separate House of Lords debate on Cyprus Baroness Anelay said that the UK government welcomes the progress in the settlement talks and commends the courageous leadership of President Anastasiades and Mr Akinci.
"We encourage the leaders to take this opportunity to secure a just and lasting settlement," noted the Foreign Office minister. On the Geneva conference she commented that "the guarantor powers and perhaps one or two other representatives will be present."
Baroness Anelay also reiterated the UK's willingness "to consider whatever arrangements the two sides leading this process can agree on to meet the security needs of a reunited Cyprus." She commented that "both sides recognise that future security arrangements will need to enable both communities to feel safe."/IBNA