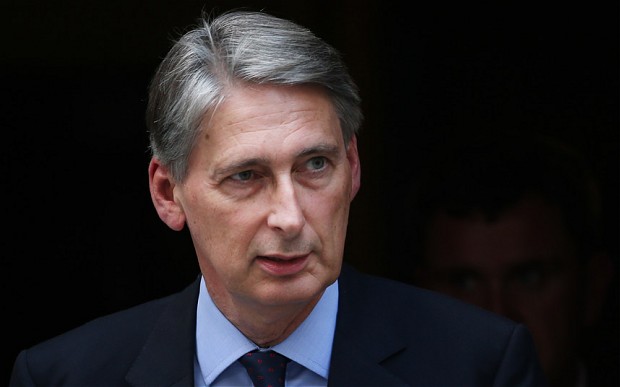 London, June 3, 2015/ Independent Balkan News Agency
By Thanasis Gavos
The overall optimism surrounding the resumed settlement talks in Cyprus has reached the United Kingdom, where Foreign Secretary Hammond sounded upbeat when prompted to comment in the House of Commons.
During a debate on the Queen's Speech, the new legislation announced by the Cameron government following the election win, Philip Hammond was asked by the Conservative MP for north London David Burrows "what prospect he sees and what priority he holds for the reunification of Cyprus."
Mr Burrowes, representative of the constituency with the most populous Cypriot community in the UK, noted in his question the "positive" development of the selection of Mustafa Akinci as the new Turkish Cypriot leader.
Amid approving cries by other MPs, Mr Hammond described the question as "timely".
"I believe we have not, certainly in my political lifetime, seen the stars as optimistically aligned as they are now for Cyprus," he elaborated, confirming a general sense of optimism in Whitehall regarding the developments in the divided island.
He went on to say that both the Turkish Cypriot leader and the Cypriot President are committed to a settlement. Noting that the Greek government is "distracted" by its own problems, the Foreign Secretary also said that the rest of the involved parties are keen to reach a breakthrough after almost 41 years of suffering in Cyprus.
Referring to Turkish President Erdogan he commented that he is "clearly amenable to the idea of a settlement being produced." He also spared a good word for Espen Barth Eide, the UN Secretary General's Special Envoy for Cyprus: "We have an excellent UN-appointed intermediary who is making progress with talks that are going on right now," said Mr Hammond.
The UK Foreign Secretary expressed his hope to visit Cyprus "in the very near future", while disclosing that he has been in contact with his Cypriot counterpart over the last few days.
"I think we should be optimistic," added Philip Hammond in a rare comment by a foreign politician when referring to Cyprus over these last years. He reiterated that "of course the UK is fully supportive of the process of finding a lasting resolution to the situation in Cyprus," and then concluded with a remark that renewed yet again an old proposal by London: "The UK has made a very big and I think generous offer that as part of a proper comprehensive settlement we will surrender a significant proportion of the land mass of the Sovereign Base Area in Cyprus to allow economic development of southern Cyprus."
This proposal was first made in 2004, as part of the Annan Plan. It was later officially renewed by successive Labour governments. While it has been on the table throughout these last ten years, Mr Hammond revoking it appears to be one of the strongest indications that expressions of hope are genuine this time.