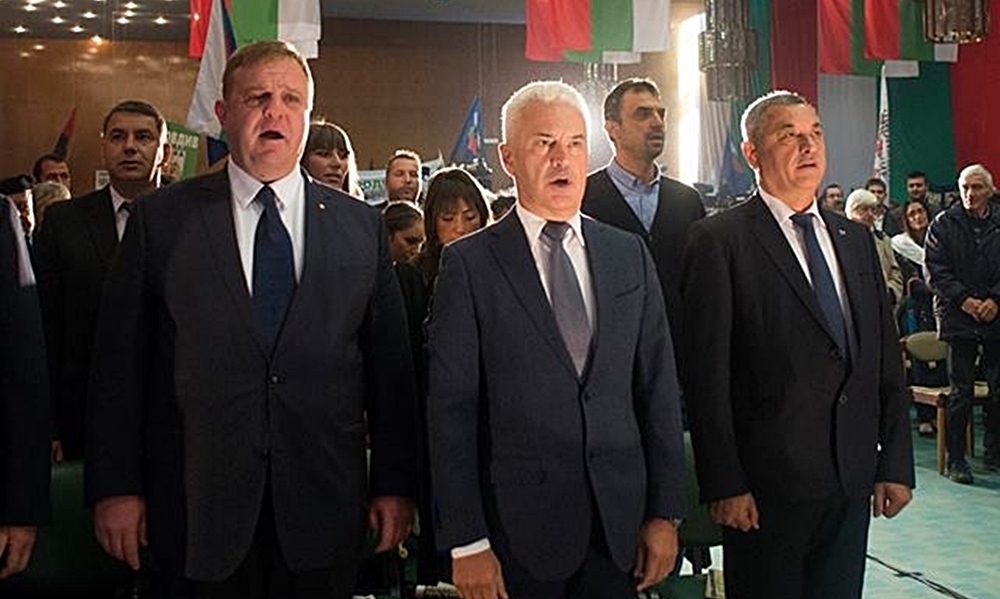 Najnoviji pokušaj Ujedinjenih patriota, grupacije tri bugarske nacionalističke stranke, da razgovaraju o zajedničkom pristupu izborima za Evropski parlament u maju 2019. godine, bio je bezuspešan 26. februara, kada su predstavnici stranke Ataka, Volena Siderova, nakon 10 minuta napustili sastanak koalicionog saveta.
Siderov i još jedan od lidera, Valeri Simeonov, nisu bili na sastanku, prvom takve vrste od početka 2019. godine. Prisutan je bio samo lider VMRO-a Krasimir Karakačanov.
Sastanak je počeo sa zakašnjenjem od 30 minuta nakon odlaganja dolaska predstavnika Simeonovljeve stranke Nacionalni front za spas Bugarske.
Deset minuta kasnije delegacija Atake je otišla. Izgleda da postoje dva razloga. Jedan od njih je bio da je zamenik predsednika NFSB-a Valentin Kasabov ponovo podneo zahtev da se Siderov povuče sa mesta predsednika parlamentarne grupe Ujedinjenih patriota. Ovaj scenario je nekoliko puta izneo NFSB, a doveo je do toga da je Simeonov postao su-vođa parlamentarne grupe.
Poslanik Atake Dessislav Chukulov naveo je još jedan razlog, a to je da kao uvredu smatraju predlog da se Petar Moskov stavi na zajedničku listu kandidata za Evropski parlament. Moskov je bio ministar zdravstva iz kvote Reformističkog bloka u drugoj vladi Bojka Borisova, ostavši lojalan Borisovu čak i nakon što je Reformistički blok formalno napustio koalicioni kabinet. Moskov trenutno planira svoj vlastiti desničarski politički projekat.
Odnosi unutar Ujedinjenih patriota bili su preopterećeni već mjesecima, zbog raznih nesuglasica. Simeonov je već poslao jasne signale da će njegova stranka izaći sama na izbore za Evropski parlament, a stranka ga je imenovala za glavnog kandidata NFSB-a na izborima.
Još jedan problem je što je Siderov izrazio ambiciju prema vrhu zajedničke liste kandidata Ujedinjenih patriota, što se ne dopada drugim strankama.
Iako nije bilo sastanaka prethodnog koalicionog saveta od početka godine, VMRO i NFSB su održali razgovore, ali to nije dalo rezultate.
Ankete javnog mnjenja u Bugarskoj ukazuju da bi, ako nacionalistička koalicija stoji zajedno, Ujedinjeni patrioti mogli osvojiti jedno od 17 bugarskih mesta u evropskom zakonodavstvu. Podeljene, nijedna od triju stranaka nema mnogo šanse.
Uprkos njihovim podelama oko glasanja o Evropskom parlamentu, pojedinačni ko-lideri insistiraju na tome da nacionalistička koalicija ostane zajedno kao dio bugarske vladajuće većine, i da tako vlada ostane stabilna. / IBNA