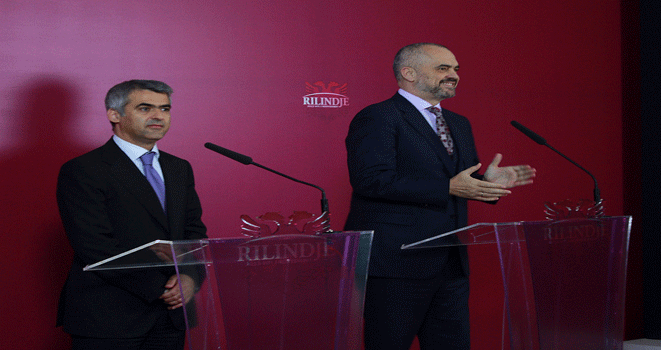 Tirana, 22 April 2013  By Ariola Imeri
The Unity for Human Rights Party, a political force that represents the Greek minority in Albania, announced on Monday that it had decided to join the opposition coalition in the June 23 general elections.
The leader of this party, Vangjel Dule said during the joint press conference with the head of the Socialist Party that, "After 4 years of an opposition with vision and clear objectives, it's now time for the country, society and the people to see a much anticipated political rotation".
Mr. Dule said that this rotation of power is necessary to pave the way for the EU integration perspective of the country.
On his part, the opposition leader, Edi Rama said: "History speaks of our relationships with the Unity for Human Rights party. We have a tradition of good friendship, of a good relation based on mutual respect for each other. I'm very happy that today, my friend and leader of the UHRP, Vangjel Dule is becoming part of the 'Alliance for a European Albania' coalition", said Rama during the press conference. /ibna/