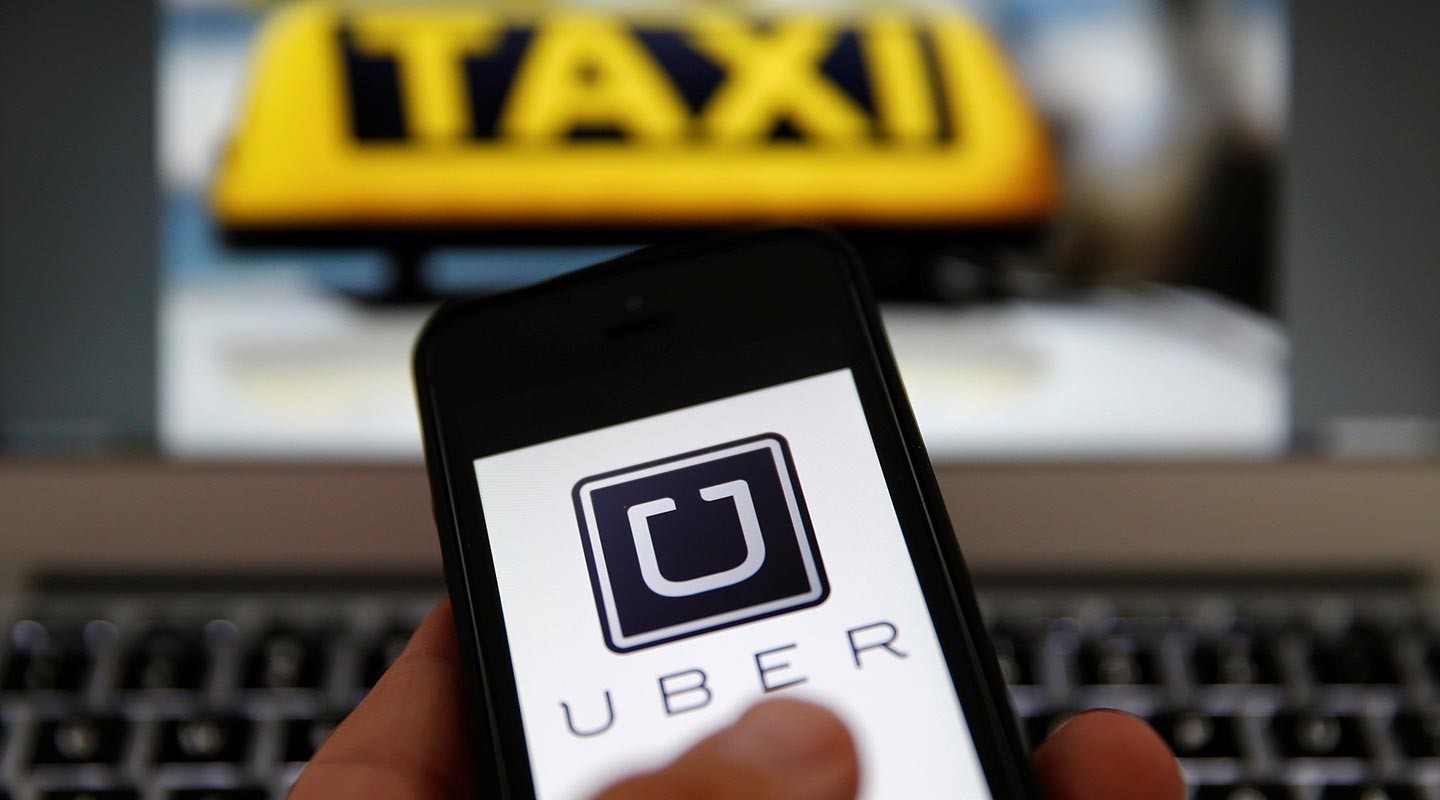 In the past few years, taxi drivers across Europe have been having serious problems in connection with private "taxi" companies that sprouted up, such as Uber and Taxify, offering the same services like regular taxis, but in lower prices and with the possibility or only through the use of (smart)phone/tablet apps by interested passengers. On top of that, taxi drivers and official taxi firms felt and -in most if not in all cases- they were financially challenged by this new reality as the taxes they paid were far different -often much higher- than those their new "colleagues" had to pay.
Let us not forget British cabbies who, in 2014 and in 2016, had driven their taxis to central London and brought the English metropolis to a standstill, as part of a united protest against Uber that had been organised in major European cities.
Photo: Whitehall, Central London, 2016/EPA
Although the pre-mentioned apps are becoming more and more popular with the crowd, in big cities like Athens, Bucharest and London, and people seem to find this modern-life road trend rather functional, a fresh decision by the European Court came to upset the business that invited citizens to "grab a taxi ride" -only- at a tap of a button -as hailing an Uber is impossible. They are unmarked and without legal permission to stop.
On Wednesday, December 20, the EU's highest court gave a binding ruling that Uber was a transportation business, "not just a technology platform, another blow to a company already grappling with scandals and regulatory setbacks", read the nytimes.com.
According to Bloomberg, "While the EU Court of Justice's ruling covered UberPop — which used drivers without taxi licenses and has already been shuttered in many countries due to the legal issues — it's a real blow as the first definitive finding that Uber must be regulated by transport authorities."
So, as a matter of fact, the San Francisco-headquartered global transportation technology company lost the fight with Europe's top court as, for the first time it was clearly stated that "connecting people via an app to non-professional drivers forms an integral part of a transport service. It (the court's decision) rejects Uber's view that such services are purely digital and could fuel further scrutiny of other gig-economy firm", like Airbnb (a home-rental web service) and British Deliveroo (a start-up for food-deliveries).
Still, however, as balkaninsight.com reported, "Romanian passengers and drivers defended carpooling apps" while "hundreds of taxi drivers protested and blocked traffic in front of the Romanian government building against digital taxi applications and what they deemed 'illegal transport companies' -referring to Uber and Taxify apps.
Photo: Victoriei Sq, Bucharest, December 2017, Octav Ganea/Inquam Photos
Uber services have caused the annoyance of non-European taxi professionals, too. One of the crowded anti-Uber rally to be remembered took place in 2016, in Montreal, outside Trudeau airport…/IBNA
Photo: Giovanni Capriotti/Montreal Gazette
Main (top) Photo: Kai Pfaffenbach/Illustration/File Photo/REUTERS