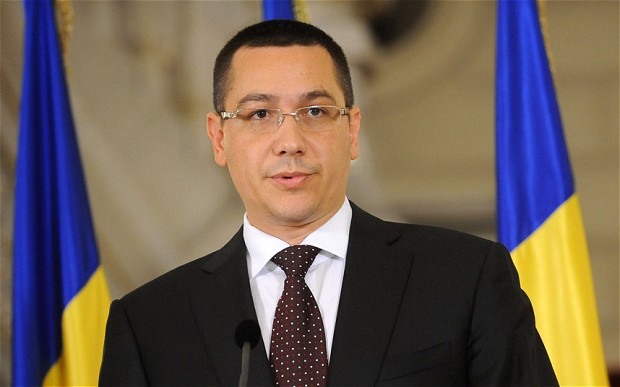 By Daniel Stroe – Bucharest
Romanian social-democrat PM Victor Ponta said late last week he favors shale gas extraction, pointing out the first such exploration could only start in five years so that all the environment standards are met.
"This is the idea: both for Romania and the whole Europe the gas price is a fundamental issue. First, the price for the population, but mainly for the industry which risks becoming noncompetitive. I remember this news about a big European company which wanted to open a factory in Romania two years ago but did so in USA because over there it has access to shale gas" Ponta said on the TV set of Antena 3.
The premiere justified his opinion amid rising suspicion among the population concerning the shale gas exploration. He underlined shale gas cost four times less than the natural gas and thus Romania will be able to save by not having to import from Russia.
"I know it is very good for Romania to become energetically independent. I assume this unpopular aspect of shale gas exploration" he added, assuring extraction licenses will not be issued until all the American and European environment standards are met.
Ponta had previously said there is no scientific proof at this point that the shale gas exploration affects the environment. Ponta's statements in support of the shale gas drilling is a U-turn decision since he had heavily criticized previous center-right government's decision to issue exploitation licenses for foreign companies.
His words come as the American company Chevron is going to start drilling for shale gas around Barlad, a 60.000 inhabitant town in eastern Romania, mid this year. The drilling aims to first evaluate the shale gas deposits in the area.
But Ponta will have to cope with the fury of the inhabitants of Barlad where about 8.000 people took to the street late February to express their dissatisfaction with Chevron's and Ponta's plans. A similar protest was staged early last year when the previous government voiced the intention of exploring the large shale gas reserves in the area.
The move may be a difficult one in a country where the population is becoming more and more environment sensitive. A huge gold mining project at Rosia Montana has been dragging for years amid similar protests from the environmentalists, despite a nation-wide mining company's jobs creation focused PR strategy. In Barlad, the street protests pose an even bigger problem for Ponta since the town and the county is a social-democrat fief.