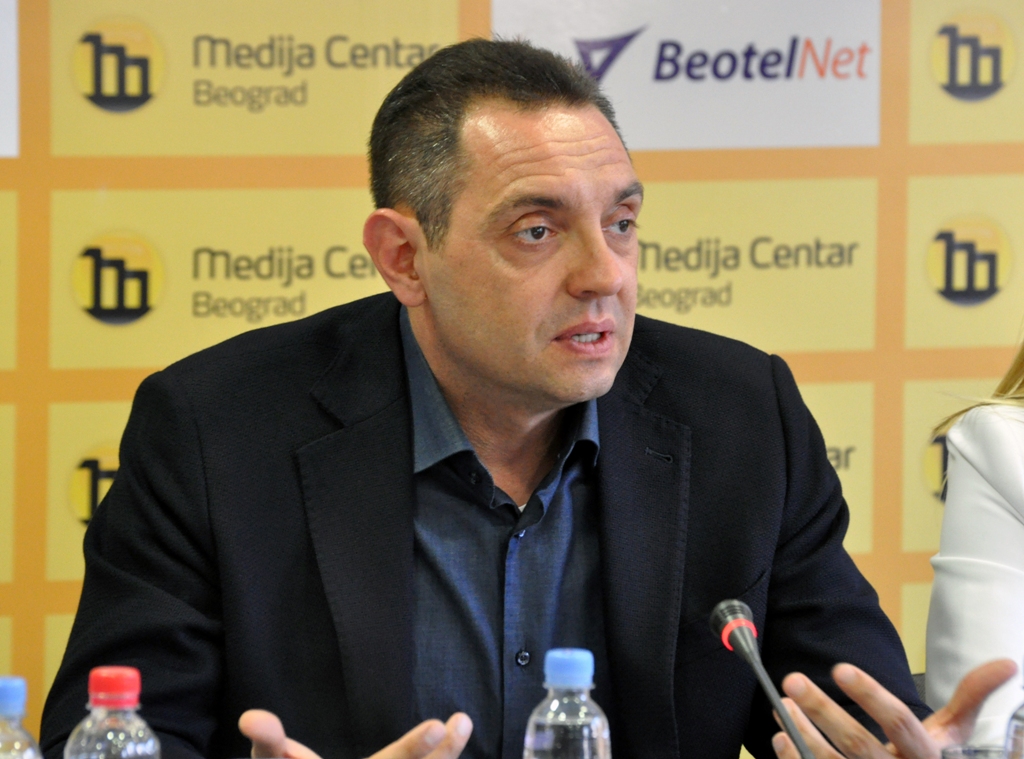 Skoplje je postalo ono što je bila Budimpešta, centar obaveštajnog rada protiv Srbije, izjavio je za Večernje novosti ministar odbrane Aleksandar Vulin. Prema njegovim rečima, glavni grad Makedonije postao je prostor u kome se obezbeđuje finansiranje i podrška za "cinkaroše i secikese iz čitavog regiona, za političare koji veruju da je njihova saradnja sa strancima jedini put za dolazak na vlast".
Vulin je time prokomentarisao susret makednoskog premijera Zorana Zaeva i jednog od lidera Saveza za Srbiju Dragana Đilasa u Skoplju, na kome je, kako je saopštio SZS, bilo reči i o "aktuelnoj situaciji u Srbiji i dvomesečnim građanskim protestima".
"Čvrst stav predsednika Aleksandra Vučića da Srbija neće prihvatiti vlast ambasadora doveo ga je pod neposredan udar službi. Skoplje je postalo prostor iz koga se pokreću i iz koga će se pokretati napadi na Srbiju i njenog presednika", naveo je Vulin za Večernje novosti.
Susret Zaeva i Đilasa danas je komentarisao i predsednik Srbije Aleksandar Vučić. On je tvrdio "nema ništa protiv toga" i naveo da je na toj večeri bilo "još kontroverznih biznismena".
"To je sve u redu i normalno da se sastaju sa predstavnicima vlasti i opozicije to je sve uredu. Problem je što (Dragan Đilas) najavljuje formiranje političke stranke socijalno-demokratske orijentacije i to najavljuje najgori tajkun. Uništili su radnike i firme i oni će sada da formiraju socijal-demokratsku partiju", rekao je Vučić.