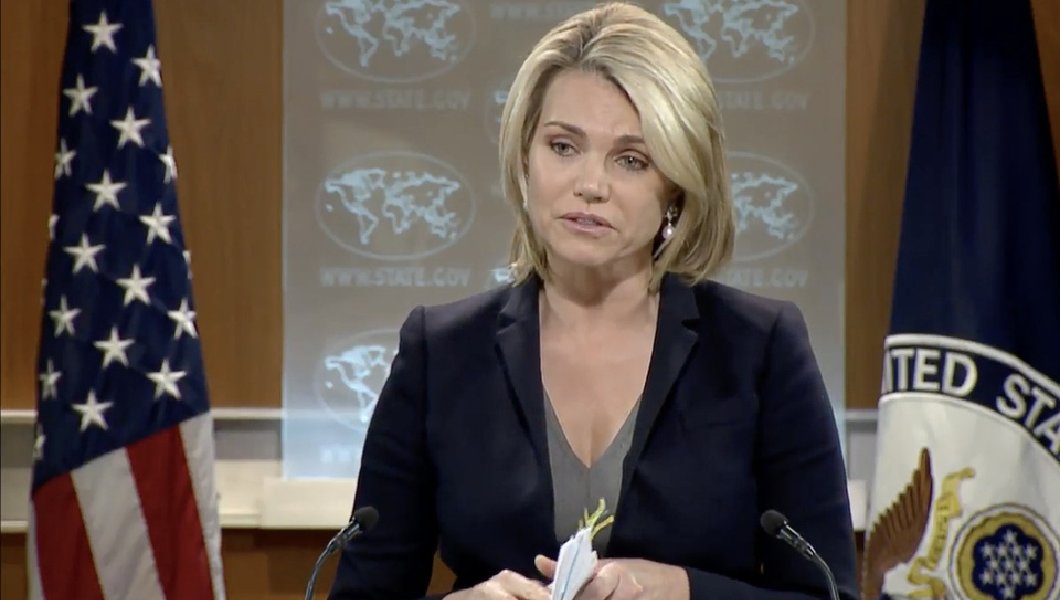 "We can start to hopefully work out some of the issues," the State Department Spokesperson said on Thursday, referring to the Turkey-U.S. tense relations of the past period.
The talks between Turkish and American officials have begun in the U.S. capital, Washington where they are expected to discuss a number of matters of bilateral interest, Syria and Turkey's ongoing Operation Olive Branch, in Afrin, among them.
"Today is the first day that the U.S. government and Turkish officials are meeting to discuss what was agreed to when Secretary [Rex] Tillerson met with his counterpart in Istanbul a couple weeks ago," Heather Nauert told reporters at a daily press briefing", on Thursday, "referring to the first of the three technical committees of Turkey and the U.S., formed to solve issues between the two countries", according to the Anadolu report.
Nauert added that, "This is an introductory meeting where we can start to hopefully work out some of these issues. As you all know we have got a lot of issues to discuss. So hopefully, we can make some headway at that level today."
High officials from both sides attended the meeting. Almost 20 from the American side, headed by Acting Assistant Secretary Wess Mitchell, the Turkish side was represented by Foreign Ministry Deputy Undersecretary Sedat Onal who was presiding the committee on Syria, Deputy Undersecretary Cihad Erginay on FETO and Fazlı Corman and director general for South Asia at the Foreign Ministry, on Iraq…/IBNA