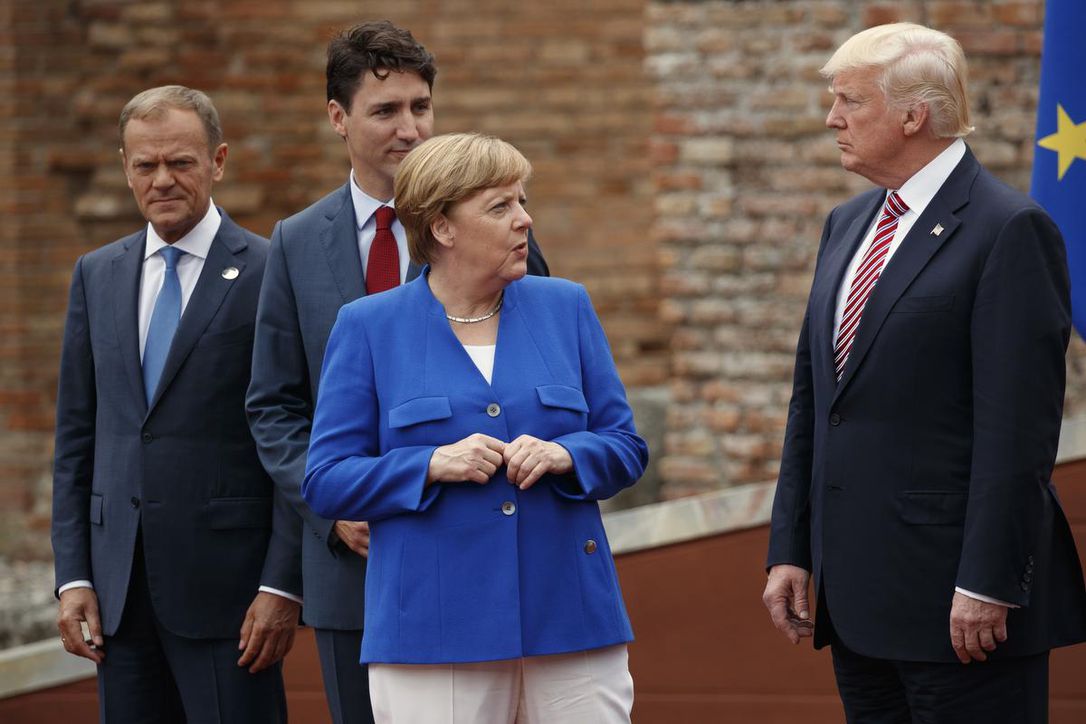 Decided on following Canada's example, German Chancellor Angela Merkel said on Sunday that the EU would implement counter-measures against the U.S. tariffs on steel and aluminium, "voicing regret about President Donald Trump's abrupt decision to withdraw support for a G7 communique", Reuters reports.
Trump was attending the G7 Summit in Canada, but left the meeting early announcing via a tweet "that he was backing out of the joint communique".
According to the international news agency his move "torpedoed what appeared to be a fragile consensus on a trade dispute between Washington and its top allies", Canada and the EU among them.
In an interview with German ARD television after the G7 Summit, Merkel noted that "The withdrawal, so to speak, via tweet is of course … sobering and a bit depressing".
As the German leader pointed out, the lack of consensus at the summit does not mean that the co-operation between the EU and the States is falling apart, however, Europe needs to secure its future in the field of trade and act according to rules set out by the World Trade Organisation.
"So we won't let ourselves be ripped off again and again. Instead, we act then too," were Merkel's words who used a rather strong language she usually avoids.
From left to right: European Council President Donald Tusk, British PM Theresa May, German Chancellor Angela Merkel, U.S. President Donald Trump and Canada's Prime Minister and host of the G7, Justin Trudeau in a photo at the 2018 G7 Summit before Trump's unexpected departure
Europe is working out ways that would not bring the countries of the continent in partnership with Washington before a fait accompli in the trade sector, wishing to secure fields such as the car industry…. / IBNA
Main Photo: 2018 G7 Summit in Canada, Merkel speaks to Donald Trump and behind them are Justin Trudeau and Donald Tusk