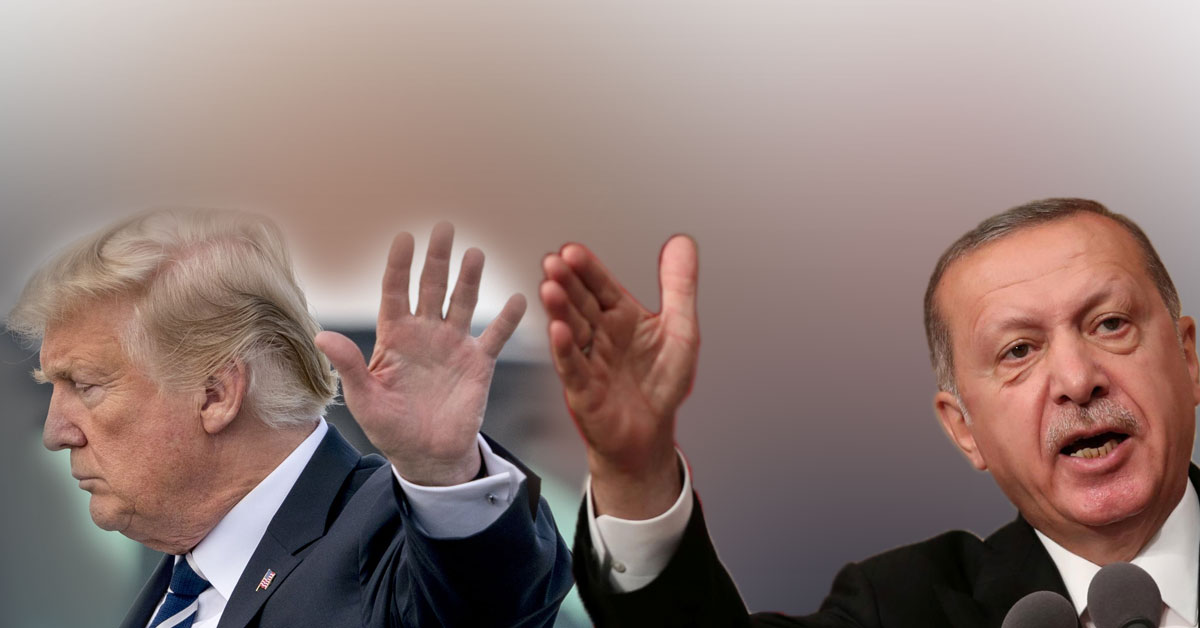 The devaluation of the Turkish lira against the dollar "bends" the Turkish economy
An upsurge has been caused to Turkey's financial markets because of the sanctions the U.S. have imposed on Turkey in response to the continued detention of American pastor Andrew Brunson.
A few hours after this announcement, the States Congress ratified the temporary embargo on the sale of the F-35 fighters to Turkey.
The news caused the Turkish lira's depreciation by 2.8% in 2 days, while the devaluation against the dollar surpassed 32% within 8 months!
The U.S. decision that blasted Turkey 
Washington, on Wednesday evening, announced that it had imposed sanctions against Turkish Justice and Interior Ministers Abdulhamit Gul and Suleyman Soylu respectively, on the occasion of the detention by the Turkish authorities of Brunson.
According to the White House, "the two ministers have played an important role in the arrest and detention of Brunson. Any asset of the two ministers under U.S. jurisdiction will be frozen and any U.S. transaction with the two Turkish officials is deemed "forbidden".
In addition, the two ministers will not be able to visit the U.S.
The move is symbolic, but it shows the State's determination to take further steps -if needed- which are likely to be tougher.
Ankara reacted fiercely, however it is seeking a solution to the issue
Ankara's response was immediate; through the Foreign Ministry, it called on the U.S. government "to refrain from this wrong decision", calling Washington's action "hostile attitude."
In a Twitter post of his, Turkish Foreign Minister Mevlut Cavusoglu said that Turkey would retaliate against American sanctions.
The communication channel, however, exists between the two sides.
U.S. Secretary of State Mike Pompeo spoke to his Turkish counterpart Mevlut Cavusoglu over the phone, and the two are expected to meet in Singapore -on the sidelines of the ASEAN Summit- on Friday, according to a report on Turkish website Haber Turk.
"Sanctions are unacceptable and will have a limited impact on the Turkish economy", Economy Minister Berat Albayrak said today.
He himself argued that Turkey's priority is to resolve the issue with Washington through dialogue and diplomacy.
Brunson remained imprisoned for 21 months in Turkish prisons before being placed under house arrest (due to health reasons) last week. The 50-year-old pastor has been living in Turkey for over 20 years and has been accused of assisting supporters of Fethullah Gülen, the Muslim preacher, who Turkish authorities consider the man who orchestrated the 2016 failed coup, and is also accused of supporting the PKK.
The U.S. freezes the sale of the F-35 jets to Turkey 
Almost simultaneously with the announcement of sanctions came the congressional decision that approved the proposal to freeze the sale of F-35 fighter jets to Turkey until a report on U.S.-Turkey relations is drafted and presented…. / IBNA