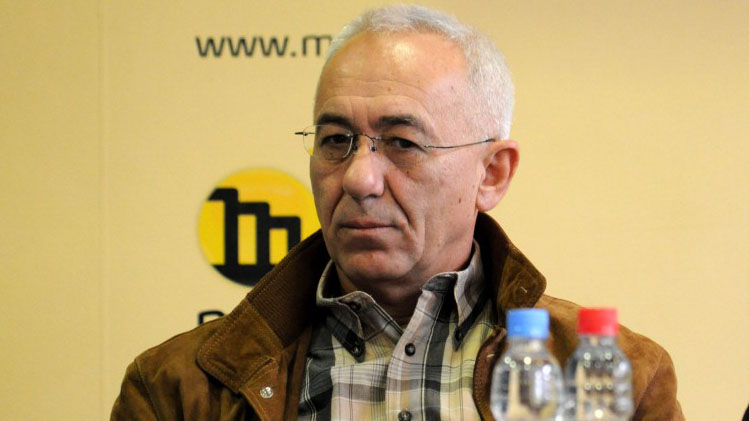 The members of American Congress have allegedly requested from President Aleksandar Vucic to extradite to the U.S. the former commander of Serbian Gendarmerie Goran Radosavljevic Guri, over the "Bytyqi" case. An unnamed source told Blic daily that the conversation between U.S. lawmakers and Vucic about this issue, held on the sidelines of the Munich Security Conference, was "very intense".
"The American side was primarily interested in the Bytyqi case, the Kosovo issue came after that", the source said. Blic recalled that the new bilateral agreement on the extradition between Serbia and the U.S. has only recently been ratified by the Serbian parliament.
On Sunday, Vucic told the Serbian media that he had explained to the American congressmen and senators that Serbia was interested in resolving the Bytyqi case. However, he insisted that "evidence are needed in order somebody to be tried", without naming Radosavljevic.
The president also said that the discussion was "intense"; he accused previous governments for inaction, which has "lasted 13 or 14 years"; "nobody should expect" from him to resolve the case "20 years later".
Vucic, who was information minister when the killings of the Bytyqi brothers occurred, said that the "crime should certainly be investigated". So far, nobody has been convicted.
Ilyi, Argon and Mehmet Bytyqi, American nationals who fought against Serbia during the Kosovo war, were shot in the village Petrovo Selo, in eastern Serbia, in July 1999.
Vucic said that a certain congressman "from the same New York district from which the Bytyqi brothers were, has been the most insistent" on the case during the talks in Munich."If you have evidence give them to us", Vucic told the Serbian media.
In 2018, the American government has forbade entry in U.S. to Radosavljevic and members of his family "due to his involvement in gross violations of human rights". Radosavljevic reacted by saying that the decision neither "affects" him nor was he "interested" in it.
Radosavljevic is now a member of the Serbian Progressive Party (SNS) led by Vucic./IBNA
Photo: Goran Radosavljevic Guri