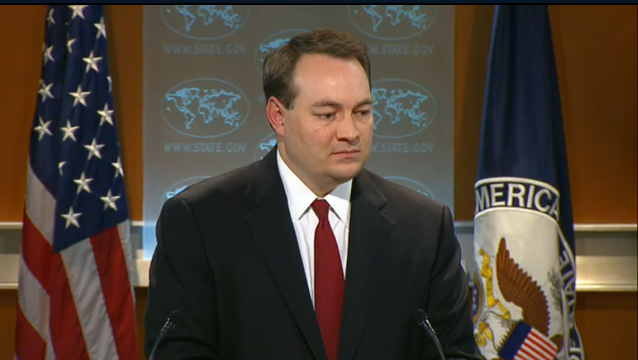 Prishtina 14 April 2013
The United States Department of State reacted on Serbia's refusal to sign an agreement with Kosovo. It repeated its regret for the process being put on halt and said it should continue and agreement should be signed.
U.S. Department of State spokesperson Patrick Ventrell said the EU countries are engaged in the process.
"Ambassador Reeker is the leader of our politics in the region. I believe he has helped in his role as adviser. Nevertheless, I cannot say I have any news in one direction or another," said a Ventrell.
U.S. Department of State spokesperson Patrick Ventrell, refused to comment whether the U.S. is putting pressure on Serbia. /ibna/