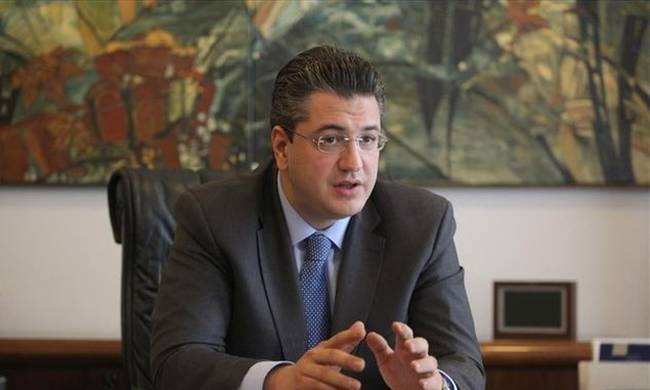 Athens, February 23, 2016/Independent Balkan News Agency
By Spiros Sideris
Eight hundred thousand Serbian tourists are expected for this year's tourist season in Greece, with the vast majority to visit Central Macedonia, said the prefect of Central Macedonia, Apostolos Tzitzikostas, at an event held in connection with the participation of the Region in the international tourism exhibition in Belgrade ITTFA.
"Apart from our historical ties and our common Orthodox faith, our countries must move along a common path in the future, based on a strong bilateral contractual framework, which includes cooperation agreements in a number of areas such as education, research and technology, innovation, development of tourism, international transport, the economy", he said.
Mr. Tzitzikostas noted that today, Greece is ranked third among foreign investors in Serbia, and especially Central Macedonia is one of the most popular tourist destinations of the Serbs. Special mention was made in Thessaloniki's potential to become a magnet for tourists and hospitality for Serbs, both because of the significant infrastructure (especially for forms of tourism, such as conference and city break), and because of the monuments demonstrating the centuries-old ties of the two peoples.
In fact, he proposed the creation of a joint Central Macedonia – Belgrade tourist package. "We are all familiar with new international trends in the tourism sector, such as lengthening the tourist season throughout the year, and alternative forms of tourism. But the most recent trend is the formation of tourist packages between cities, regions and even countries. In this trend, the Region of Central Macedonia and Belgrade can meet, including their comparative advantages in a common tourist package, with mutual benefits. We can cultivate this opportunity with the coordination of tour operators, Greeks and Serbs and I believe that such a proposal for a common tourist package is possible and opens up new avenues for cooperation between our regions", the prefect said.
During his stay in Belgrade, Mr. Tzitzikostas met with the Minister of Tourism of Serbia Lukrecija Djeri and factors of the country's tourism.