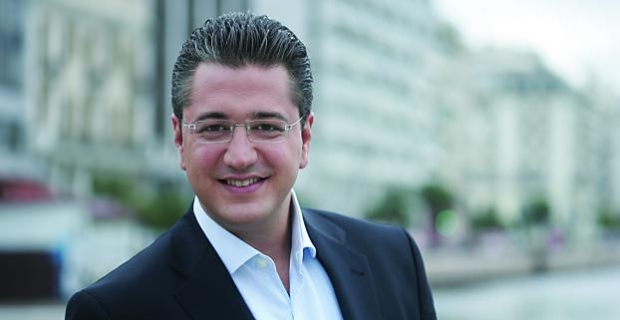 Athens, October 19, 2015/Independent Balkan News Agency
By Spiros Sideris
"One cannot play with the country's interests; non dare play with Macedonia", said from Florina the presidential candidate of New Democracy Apostle Tzitzikostas.
"From here, from the border city of Florina, once again we are sending out the clear message to everyone, and especially to the government of SYRIZA: They need to understand where they are and what responsibility they have assumed. One cannot play with the country's interests; None dare to play with Macedonia. Greece has a clear national position and does not negotiate it", Tzitzikostas said, inter alia.
"Today is a day of remembrance and honour of the struggle and sacrifice of Macedonian fighters, for the liberation and integration of our Macedonia in the free Greek state. We Macedonians are very proud of our ancestors and it is our duty to keep alive their sacrifice, ethics and values. The moral and national greatness of the Macedonian Struggle helped map the history of Hellenism", Tzitzikostas stressed.
The prefect of Central Macedonia started from the regional entity Florina-Amyndeo his tour of western Macedonia and then participated in Remembrance Day events of the Macedonian Struggle, in Florina, where he placed a wreath at the monument of the Macedonian foghters and had contacts with citizens, party officials, youth and students.