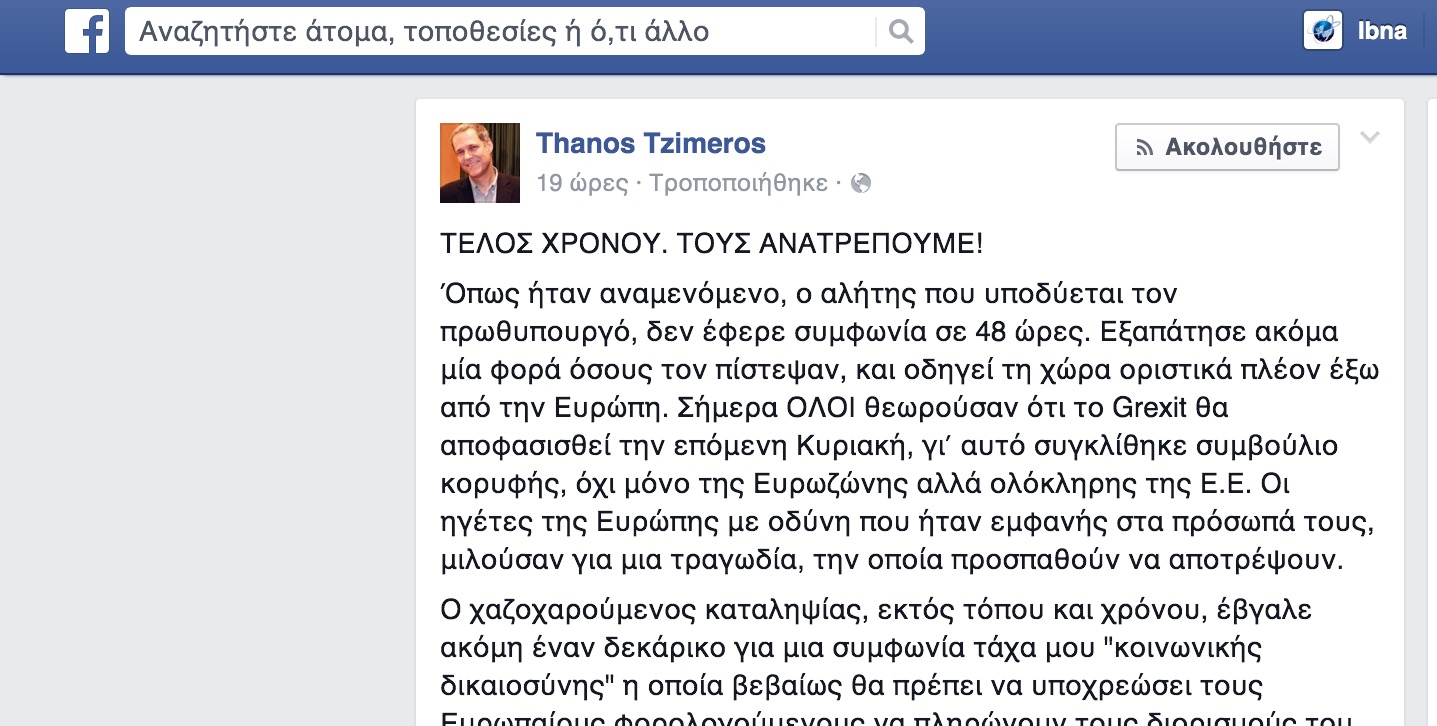 Athens, July 9, 2015/ Independent Balkan News Agency
By Spiros Sideris
Preliminary examination, and what's more in the form of emergency, ordered the head of the Prosecution Office of Appeal, Mr. Dogiakos, regarding online posts that appear as Facebook posts from Thanos Tzimeros, and which seems to be calling for the "subversion and invasion to Maximos Mansion" if the government does not sign an agreement with the lenders and the country exits the euro.
An excerpt of the internet texts that is attributed to Tzimeros reportedly said:
"That is why we will not let criminals bankrupt the country. WE WILL OVERTHROW THEM! We will wait until Friday morning 8:30, when they will deposit their latest proposal.
If we learn that it is another scam, we are going to take to the streets (you will be notified of where and at what time), we enter the Maximos Mansion, the Ministries of National bidder and kick them out. The joke went too far. Our children will not live in a Soviet regime so that the Stalin-fascists maintain their fantasies and their customers their sinecure. Friday morning they either signs or they are overthrown".
Thanos Tzimeros is advertiser by profession and president of the party "Creation, Again!". He was candidate Prefect of Attica with the coalition "We create together!", in the public elections of 2014, with the support of the parties "Action" and "Creation, again!", getting in first round 2.97% of the vote and 2 out of a total 101 seats in the Regional Council of Attica.