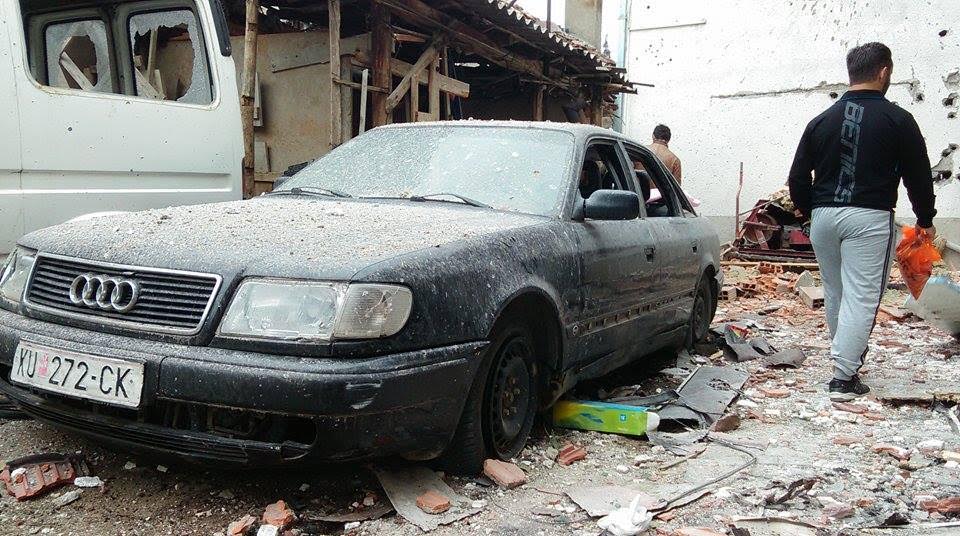 The second anniversary of the armed clash in Kumanovo between an armed group and police is being commemorated today. As far as this event which led to the killing of 10 police officers and 14 members of the armed group is concerned, a trial, which has started in February last year, is still going on. Facing trial are 37 members of this group who are accused of terrorism.
The defendants have denied all accusations and have declared that they're innocent. They also claim that they have been manipulated by Macedonian secret services and politicians.
"We didn't come to Kumanovo to fight, but to participate in the commemoration of a commander and to issue a statement that Albanians of Macedonia are being discriminated. We were used for political gains", said Nasuf Bekiri, one of the defendants of this trial. This is also said by Sami Ukshini, another defendant in this trial.
According to him, the political problems that Albanians have and the failure to implement the Ohrid Agreement have been the reason of their arrival to Kumanovo.
"Our aim was to call journalists and hold a press conference where we would unveil the concerns of the Albanian community in regards to the fact that the Ohrid Agreement was not being implemented", Ukshini said.
Politicians have also been summoned to testify in the trial. Among them is the leader of BDI, Ali Ahmeti, former Interior minister, Gordana Jankulovska, former head of Secret Services, Saso Mijalkov and other personalities.
Kumanovo's MP, Oliver Spasovski, who comes from the ranks of the social democrats says that the new government will conduct fresh inquiries to shed light on the events taken place on 9 May 2015 in Kumanovo. /balkaneu.com/