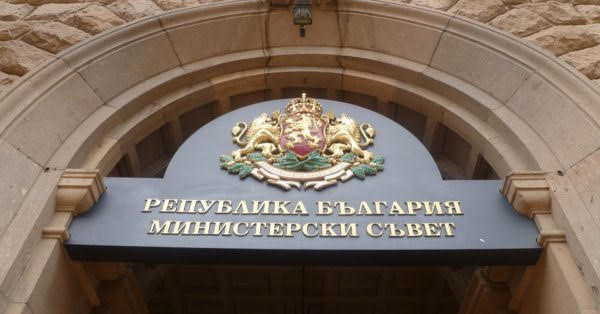 Sixty-one per cent of Bulgarians polled by Alpha Research approved of the resignations of three Cabinet ministers that followed the Svoge bus crash, the agency's Boryana Dimitrova said on September 3.
The findings of the poll were released by Bulgarian National Television a few hours before Deputy Prime Minister Valeri Simeonov's National Front for the Salvation of Bulgaria – which has rejected the resignations of the ministers, all of whom are from PM Boiko Borissov's GERB party – was to announce whether it was staying part of the governing coalition.
Simeonov's party met for several hours on September 1 and 2 on the question of continuing to be part of Borissov's government, with Simeonov afterwards posting on Facebook harsh criticism of Borissov. Simeonov said that Borissov thought only of his own approval ratings, while the chaotic changes to the executive were "liquidating" the implementation of the governance programme.
Alpha Research's Dimitrova said that while 61 per cent approved of the resignations and 61.3 per cent said that the changes to the Cabinet did not affect them, people expected the specific problems to be solved, not replaced with a few ministerial resignations.
"Nobody expected this tragedy (the August 25 bus crash in which 17 people died) to happen, but then, when it happened, obviously there must be political responsibility. But only resignations are not enough," Dimitrova said.
The three ministers – Ivaylo Moskovski (transport), Valentin Radev (the interior) and Nikolai Nankov (regional development) – submitted their resignations on August 31 after Borissov told them to.
The resignations were supported by Ataka leader and United Patriots co-leader Volen Siderov, but criticised by Simeonov and the third United Patriots co-leader, Deputy Prime Minister and Defence Minister Krassimir Karakachanov.
At Karakachanov's request, the government coalition council is to meet on September to discuss nominations to the Cabinet. Borissov also has hinted he will change more than the three ministers.
Siderov, in a television interview on September 3, said that with or without Simeonov's party, "we will move forward".
"I'm not worried about the fate of the government," Siderov said.
Borissov's government could theoretically continue in office without the support of Simeonov's MPs, provided that it holds in place the support of Siderov's and Karakachanov's MPs and secures the support of the smallest party in the current Bulgarian Parliament, Vesselin Mareshki's populist Volya party, which lately has something of a track record of voting with GERB…. / IBNA