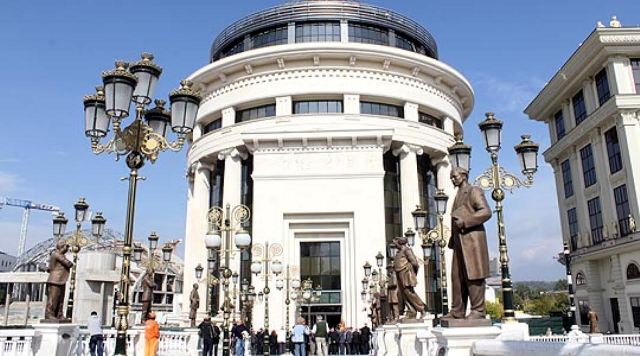 Experts on legal affairs say that parallel investigating institutions are operating in FYROM. Their concern relates to the fact that two prosecution offices have been involved in parallel investigations for the funding of political parties.
The Special Prosecution, established two years ago with the aim of investigating the wiretapping affair, has informed the public on the investigation relating to VMRO-DPMNE of Nikola Gruevski, which has to do with the funding of its campaign. But, Public Prosecution has immediately reacted by saying that it is investigating the funding of the opposition party SDSM (Social Democratic Union) led by Zoran Zaev.
According to this prosecution, investigations are taking place for abuse of funds in the financing of the electoral campaign.
"An inquest has been launched on suspicious funds used to finance the electoral campaign and for submitting fake information in financial reports", Public Prosecution said.
Meanwhile, SDSM admitted that this party is subject to an investigation.
"SDSM has never concealed anything. No institution until now has even found anything unlawful in the work of this party. On the other hand, VMRO-DPMNE must explain how it secured the 3,5 million euros that it spent in the 2011 elections", said the spokesman of SDSM, Petre Silegov.
Meanwhile, Special Prosecution is investigating suspicious donations and the way how VMRO-DPMNE's 2014 campaign was funded. For this, the prosecution has interrogated activists of this party, who have been found in the lists of the funders of the campaign, although they appeared to be unemployed or on low incomes.
"The Special Prosecution is biased and selective. We will fight in parliament in order for this institution to be shut down", declared Saso Vasilevski.
Former prosecutor Aleksandar Nakov says that the parallel investigations that are taking place indicate that we have two parallel institutions.
"This situation shows that we have parallel institutions, where one of them is investigating one party and the other, another party. This is dangerous and is a great risk for the judicial system", Nakov said. Meanwhile, these parallel investigations have also sparked the reaction of other political parties. /balkaneu.com/