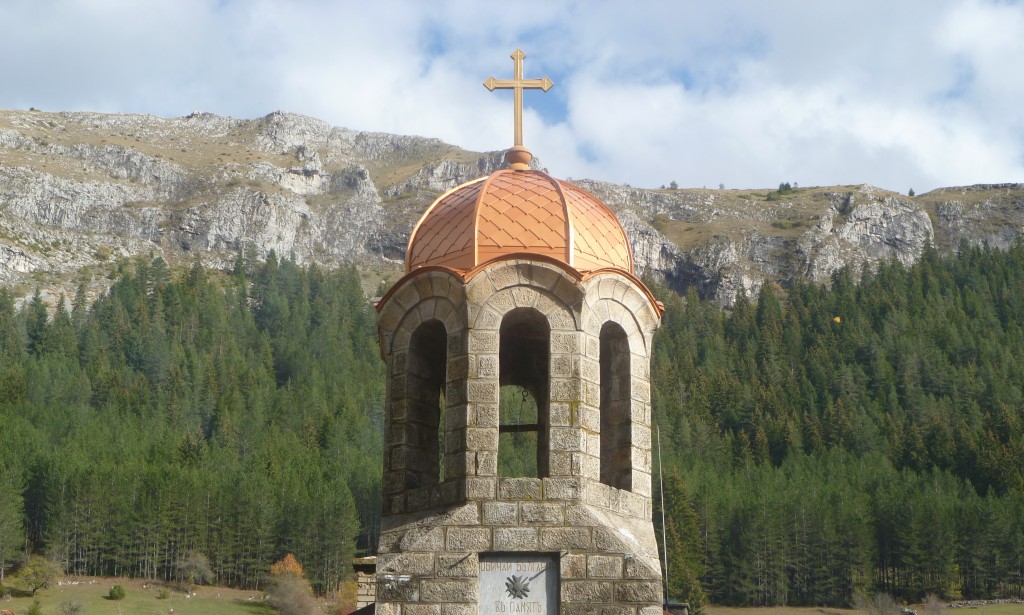 Two projects have been launched to promote religion tourism, one in rural areas of northern Bulgaria and the other a cross-border project involving regions in Bulgaria and Romania.
The first project "Pilgrims Accommodation and New Host Expertise in Rural Areas" (PANHERA) is aimed at developing pilgrimage tourism in Bulgaria, Spain, Italy, Norway, Turkey and Romania. It is funded by the European Commission's Erasmus + program.
In Bulgaria PANHERA is run by the Regional Development Foundation in partnership with non-governmental organizations and pilgrimage centres from Italy, Romania, Spain and Norway, the municipality of Isparta (Turkey) and the Center for Dialogue between Science and Religion at the University of Craiova, Romania.
The project will last for 24 months and its main goal is to improve the skills and knowledge of managing pilgrimage people working in pilgrimage centres, hotels, hostels and other accommodation.
PANHERA will provide to those employed in this branch of less developed regions through pilgrimage routes, mentoring, formal and non-formal trainers, pilgrimage tourism specialists.
Nine participants from each partner organization in the project will participate in leadership training courses, digital culture, and other relevant knowledge that will also be able to teach other lessons learned within the course. A benefit is expected to be the opening of new places for pilgrims.
In the course of the project there will be initiatives for exchange of experience to be held in Spain, Norway and Bulgaria.
The other project – "Cross-border Religious Heritage" aims to popularize the regions of Vidin, Montana, Vratsa, Pleven, Veliko Turnovo and Rousse in Bulgaria and the districts of Olt, Dolj and Mehedinti in Romania as religious tourism destinations, turning the pilgrimage into a new brand in the cross- product and increasing the number of overnight stays, especially in the monasteries offering accommodation.
It is implemented by the Bulgarian side of the Foundation for Regional Development with a partner from the Romanian side, Craiova University.
During the project the religious sites in the cross-border region will be explored, the opportunities for accommodating and feeding the potential tourist audience, the opportunities for additional tourist activities around the religious sites as well as the sources of the intangible religious heritage in the light of the pilgrimage tourism.
These studies will form the basis of a joint strategy to promote the development of religious tourism and to diversify the religious routes on both sides of the Danube.
An electronic platform for pilgrims, a mobile application for smartphones, will be created, which shows and easily finds the religious routes developed under the project, as well as a documentary on the promotion of objects and the intangible religious heritage.
Representatives of the municipal tourism structures and the local tourist business – tour operators, tourists, hoteliers, restaurateurs, carriers will be organized seminars for the presentation of the project results.
The project was launched in August 2018 and will end in February 2020./IBNA
(Photo: (c) Clive Leviev-Sawyer)