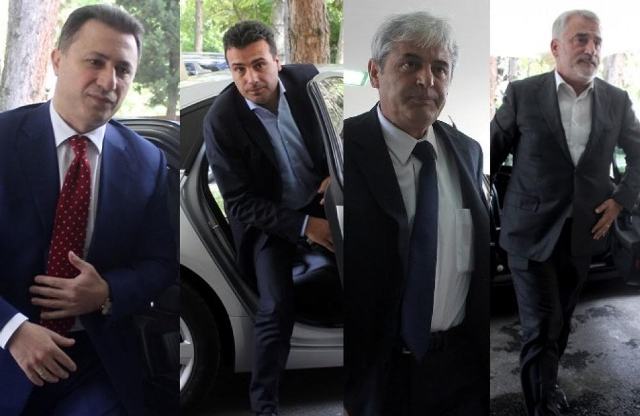 Political leaders in FYROM are yet to come to an agreement for the creation of the new government in the country. The visit that was held last week by the EU Enlargement Commissioner, Johannes Hahn in Skopje couldn't help with a solution either.
Hahn said that the quality of the new government is more important than the speed with which it is created.
"It seems that this will take time. Political parties must negotiate and take decisions which are in the best interest of the country, the citizens and European perspective. We will do everything to help the country and the leadership in the country. Quality is far more important than speed. Political leaders must negotiate and show their democratic maturity. They must have an excellent program based on the Przino Agreement, on the European perspective and if this is the case, I am optimistic for the future of the country", Hahn declared.
Meanwhile, VMRO-DPMNE doesn't give up on the option of new parliamentary elections, that according to this party, they should be held along with local government elections. The leader of this party, Nikola Gruevski says that the entire process may be dragged on for more than six months, until there is a decision for new elections.
"The creation of the government may take two months, three months, or even six months. At the end, we may decide to head to new elections, but we may have lost those six months", Gruevski said.
The spokesman of SDSM (Macedonian Social Democratic Union), Petre Silegov said that his party is making efforts to form the new government and it is against holding fresh elections.
"We ask everyone to be patient these days. SDSM is committed to find an efficient solution for the creation of the new government", Silegov said.
Meanwhile, the Albanian party, BDI (Democratic Union for Integration), said that it is holding talks with political parties for the creation of the government, but they demand for the platform of Albanian parties to be accepted.
"During the meetings that we have had, we have determined the priorities that relate to the platform of Albanian political parties and BDI's non negotiable points, which include the fact that the Albanian language must become official in the entire country", said the vice chair of BDI, Teuta Arifi.
The president of the country, George Ivanov has declared that the party that secures 61 seats in parliament will be mandated to form the government. Two months have gone by since the 11 December elections and no agreement has been made for the creation of the government. /balkaneu.com/