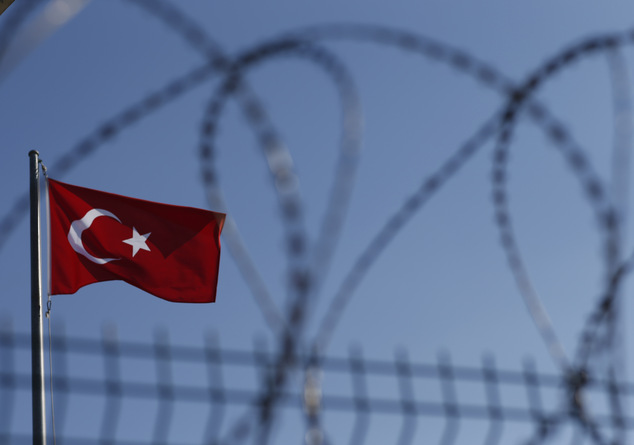 The two Greek soldiers who were arrested late on Thursday afternoon by a Turkish military patrol, as they had illegally entered the Turkish territory, remain detained in Edirne.
After their arrest, the two Greek military men were transferred to the Edirne militia Jandarma (Adrianoupolis), where they were interrogated and then transferred to the court for illegal entry into Turkey.
Their weapons, equipment and mobile phones were seized and were handed over to the laboratory for examination. In the presence of two lawyers and the attorney-at-law of the Consulate, the two soldiers made a statement, saying that due to bad weather and heavy snowfall, they lost their orientation and unwittingly entered the Turkish territory. The Public Prosecutor ordered their detention, until the investigation of the electronic devices is completed, in order to render or not accusations.
From the first moment of the arrest of the two Greeks, both the Ministry of Foreign Affairs and the Ministry of National Defence of Greece follow the case and with the assistance of the Greek Ambassador to Ankara Petros Mavroides are making sure that the two Greeks prisoners are safe legal supported.
As Turkey's legal sources pointed out while speaking to IBNA, this is the usual procedure pursued and they hope that the adventure of the two Greek soldiers will soon end. The Turkish Foreign Ministry has so far kept low tones while there is an open communication channel with the Greek side…./IBNA