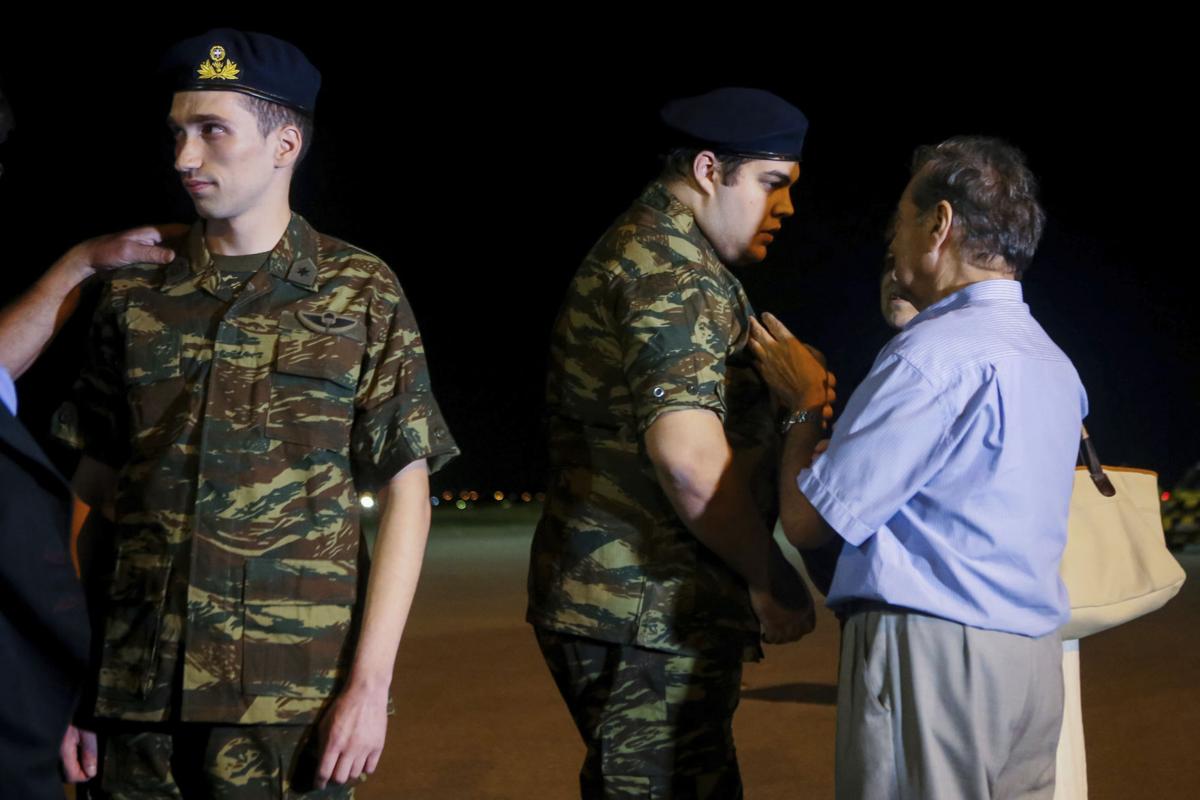 Greek soldiers Aggelos Mitretodis and Dimitris Kouklatzis were repatriated early Wednesday morning who were transferred by government jet to the airport of Thessaloniki, northern Greece.
Their unexpected release on Tuesday, August 14 eased Greek-Turkish strained bilateral ties.
Greek Defence Minister Panos Kammenos along with the parents of the officers, was expecting them at the airport and welcomed them home. According to AP, he "said he phoned his Turkish counterpart to express his satisfaction with the soldiers' release and invite him to visit Greece."
"I hope that their release … will herald a new day in Greek-Turkish relations. We can live together peacefully, for the benefit of both our peoples", the minister told reporters.
Apart from Minister Kammenos, the army junior officer and the sergeant, were met by the army chief of staff and a guard of honour.
Turkey's state-run Anadolu Agency said the judge ruled for the two soldiers' release, pending trial, though the two have not been indicted yet.
The English edition of Hurriyet reports also on the reaction of the Greek premier Alexis Tsipras: "Greek Prime Minister Alexis Tsipras welcomed the Turkish court's move as an 'act of justice'. Their release will 'contribute to a reinforcement of friendship, good neighbourliness and stability in the region', he said in a statement."
It adds that "The court decision comes weeks after Tsipras and Turkish President Tayyip Erdoğan met in Brussels on the sidelines of a NATO summit and agreed to focus on efforts to reduce tensions in the Aegean."…. / IBNA
Main Photo: The two Greek officers in military uniforms at the airport in Thessaloniki, a short while after their return home, speak to their loved ones, early morning of Wednesday, August 15, 2018