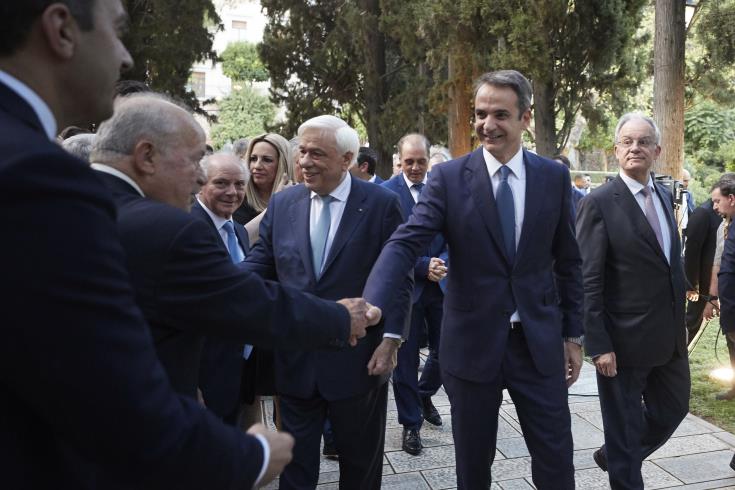 By Michalis Michael
The Greek Prime Minister, Kyriakos Mitsotakis, starts his two-day official visit to Cyprus on Monday morning with a meeting with the President of the Republic Nicos Anastasiades. It is his first visit after taking office after the elections on 7 July.
During his visit he will also meet with, among others, the Chairman of the Parliament, the Archbishop and the political parties. The delegation accompanying him is also attended by Foreign Minister Nikos Dendias.
According to the program, the Prime Minister arrives on the island Monday morning and will head straight away to the Presidential Palace for a meeting with President Anastasiades. After the bilateral meeting of the delegations, press statements will follow at 12:00.
Thereafter, the Prime Minister will have a meeting with the Speaker of Parliament and in the afternoon with the heads of the parliamentary parties. His program on Monday ends with a dinner in his honour with the President of the Republic in the Presidential Palace.
On Tuesday, the Greek Prime Minister will meet with former Foreign Minister Ioannis Kasoulides and former Minister of Foreign Affairs Nikos Rolandis, as well as former President of the Democratic Rally Giannakis Matsis. He then will go to the Archdiocese where he will be received by the Archbishop. Afterwards, he will visit the "Imprisoned Graves", the Tomb of Macedonitissa and the Hellenic Force in Cyprus (ELDYK) army camp. He will depart from the island at midday on Tuesday./ibna