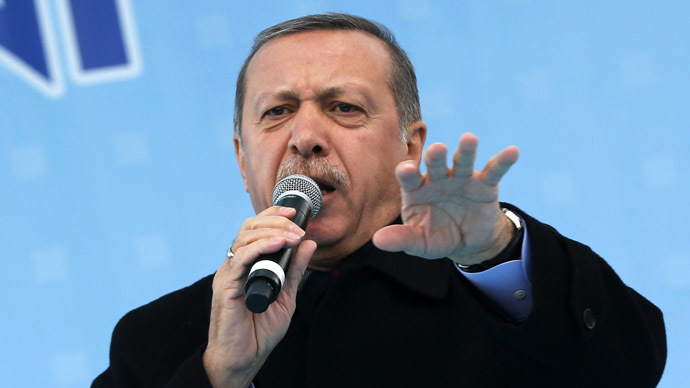 Review Hari Stefanatos
Yesterday, Erdoğan speaking at his campaign rally in the western city of Bursa stated "we now have a court order. We'll eradicate Twitter. I don't care what the international community says. Everyone will witness the power of the Turkish Republic".
About 12 hours latter access to Twitter was blocked.
The Press Advisor to the prime ministry latter issued a statement clarifying what Erdoğan had said, by arguing that Twitter officials currently "ignore" some court rulings in Turkey regarding the removal of certain links, against which complaints had been made by Turkish citizens.
"It is stated(In Erdoğan's speech) that as long as Twitter fails to change its attitude of ignoring court rulings and not doing what is necessary according to the law, technically, there might not be a remedy but to block access in order to relieve our citizens," the statement said.
Just before midnight, the Communication Technologies Institution (BTK), which was given extraordinary powers with the recently passed Internet law, had already blocked access to twitter in Turkey. Among the lists of reasons were three court rulings and one prosecutor's decision.
Turkish social media users however have started to figure out ways to circumvent the blocking, like DNS-tweaking and VPN services.
European Commission Vice President, Neelie Kroes, criticized the ban on her Twitter account as "groundless, pointless, cowardly", adding that "Turkish people and the (international) community will see this as censorship. It is".
(Source Hurriyet, Huffingtonpost)