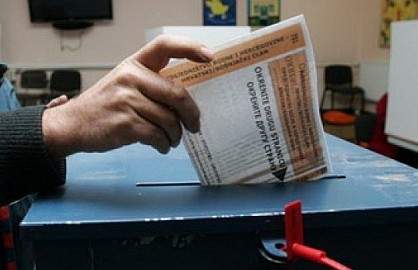 By Mladen Dragojlovic – Banja Luka
According to last election results, issued by BiH Central election commission (CEC BiH), the idea of social democracy in BiH proved to be a total failure on all government levels.
Social Democratic Party BiH (SDP BIH), the Sarajevo based political party leaded by Zlatko Lagumdzija, which in the last decades played an important role in the country's politics, in last elections saw its rates drop so much to the extent that nobody consider them as serious partner in the establishment of a the new government coalition.
On the other side, Republic of Srpska (RS) Alliance of Independent Social Democrats, with its president Milorad Dodik, lost at least seven places in RS Parliament. The Alliance in the last convocation of RS entity Parliament had elected 37 MPs, but after the last elections they will have maximum of 30.
"With our coalition partners we still have enough power to establish a parliamentary majority and, depending on our agreement, a coalition that will form the future RS government", said to media SNSD vice president, Igor Radojicic.
He added that the present coalition, which includes the Democratic People's Alliance (DNS) and the RS Socialist Party (SP RS), call other parties to join a wide coalition that will decide about important questions and laws in next four years. But, as Radojicic said, SNSD and coalition partners will not cooperate with the leaders of the Serb Democratic Party (SDS), as the biggest opposition party in this BiH entity.
Radojicic said that, according to the last election results published by CEC BiH, the Alliance and its partners will have the biggest number of Serb delegates in the BiH state parliament, but they are ready to negotiate with other parties, which want to be included in the coalition.
Over the entity border, in BiH Federation, Social democratic party and its leader, Zlatko Lagumdzija suffered the biggest defeat in history. High ranked members of the party were so disappointed that, in just a few days after elections when defeat became obvious, resigned and blamed Lagumdzija for the debacle. Once the second largest party in F BiH, it has dropped in the fifth place and other parties with center or left wing orientation became more important political factor in this part of BiH.
Because of this defeat, SDP leadership demanded Lagumdzija's resignation, but he answered that only a Congress of the party can remove him from that position. On the urgent session of the party's Presidency, Lagumdzija and other leaders agree to hold extraordinary congress to elect a new president.
"All members of the party can be nominated and elected. I am only member who will not be nominated", said Lagumdzija after several hours long session.
He added that the candidates for the presidency of the party will be asked to form a strategy and explain what they will do for the party's consolidation and future work.
Professor on Faculty of political science in Banja Luka, Aleksandar Savanovic, said for IBNA that one of the reasons for this situation is the fact that BiH is a strongly nationally divided society and a "non-national" conception of social democracy doesn't correspond to the reality in the state.
"That is why both social democrats parties in BiH, SDP and especially SNSD, de facto abandoned the concept of "State for citizens" and made a move back to their own nation and nationalism. SNSD's return to nationalistic rhetoric is the reason that they suffered smaller losses than the SDP, said Savanovic for IBNA.
His opinion is that idea of social democracy doesn't have a chance of success in BiH, despite strong leftist traditions. The best example for that, said Savanovic, were the demonstrations in February this year which were not able to mobilize citizens on a supranational support.
"A natural concept for such a nationally divided society, as is BiH, are three populist parties which will, on state level, represent constitutional nations", emphasized Savanovic.
As a second reason for the defeat of social democracy in BiH, Savanovic consider a crisis of this idea on global level. He said that it is the fact that this idea simply doesn't work in conditions of a globalised economy.