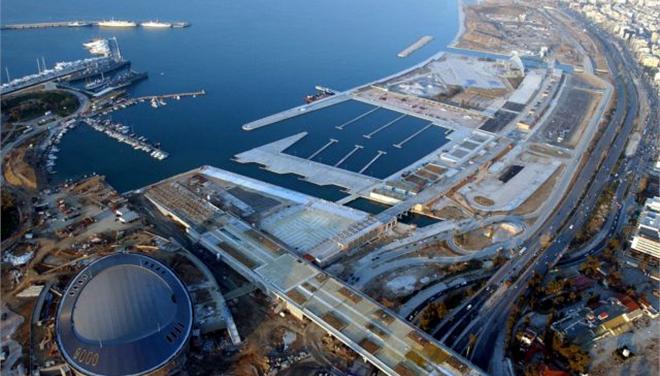 By Spiros Sideris – Athens
Twenty state-owned properties, totaling 3.6 million square meters, passed to the company Coastal Attic Front AE. The architectural competition for the "single study" will take place in spring.
This can be derived from yesterday's meeting between the deputy Development minister Notis Mitarakis with the president of Coastal Attic Front, Aris Matiatos.
After the meeting, Mitarakis stated that "the process has picked up pace. Our main concern is to highlight … the Athenian Riviera. Twofold objective and balanced, in order to attract new investments that will create new jobs and promote projects that improve the quality of life throughout the basin and increase the accessibility of citizens to the sea, such as the Faliro Bay, who passed to the ownership of the Coastal Front".
Matiatos said that the transfer of property to Coastal Attic Front essentially starts the great work of tidying public areas, from the "Peace and Friendship Stadium" in Faliro, to the Temple of Poseidon at Sounion. The aim is to record the public property in the under development area, to clarify ownership status and be protected from abuses and violations.