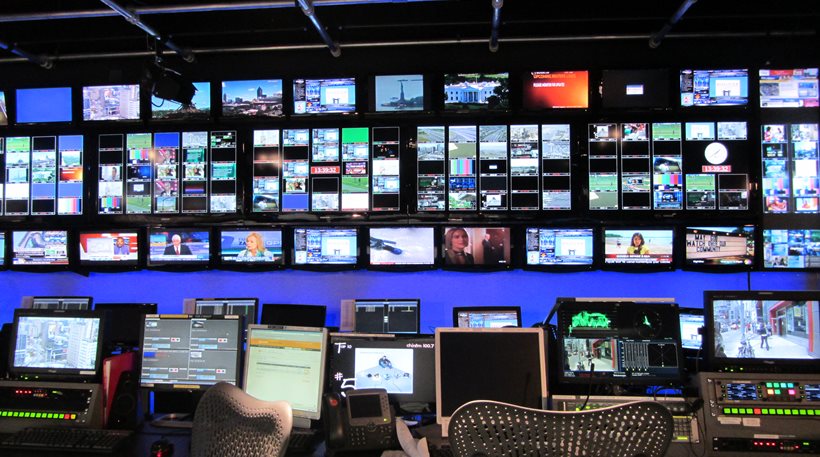 According to sources, Greek Prime Minister Alexis Tsipras is likely to delay an expected cabinet reshuffle that was set to be carried out early next week.
Following a Council of State decision according to which a recent government auction for television licenses contravenes the Constitution, the minister who designed the law, Nikos Pappas, has found himself at the center of a storm.
The ruling has caused great political upheaval in Athens. It is branded a "strategic political blow for the government" by the media and is being reported by major foreign media as a huge defeat for the Tsipras administration which "suffered a major embarrassment".
New Democracy demanded that Alexis Tsipras resigns as Prime Minister, describing the auction and its fate in court as a "failed media coup" while minor opposition parties called for State Minister Pappas to step down and the independent regulator (ESR) to handle the licensing of TV stations.
Pappas himself said Thursday morning that he doesn't intend to resign and will table an amendment next week granting temporary permits to stations at a price of around 7 million euros each.
Nikos Pappas was expected to assume a new Ministry focused on investments and growth, which was also likely to include the energy portfolio that will be split from the Environment Ministry currently headed by Panos Skourletis.
Tsipras is now expected to defend Pappas' handling of the TV licensing affair and will reportedly use the reshuffle to show that he is still powerful and in control. Government officials and ministers have launched a scathing attack on the Council of State, saying that "we are in war" with vested interests.
Pappas told State broadcaster ERT in an interview that governments are not overthrown by court decisions, adding that the judiciary is also subject to criticism.
In terms of the cabinet reshuffle, Syriza party newspaper "Avgi" reported Thursday that the cabinet reshuffle will be postponed until after the completion of the second bailout program review.
"It is not a priority" government sources are quoted as saying. The same sources hinted that the top priority for the government now is to table an amendment to the so called "Pappas Law", granting temporary permits to existing and new television stations.
At the moment, the most dominant scenario involves the PM opting for structural changes – albeit at a later date – affecting a number of ministries, a shakeup of competences and replacing outspoken opponents of the bailout program with moderate figures that could see through key reforms.
Of the frontline ministers – besides Pappas – Giorgos Katrougalos is expected to stay in the Labor Ministry while the government's financial team is also likely to be unchanged.
Small changes will take place in the other ministries and these will most probably concern the promotion of younger Syriza party officials in the government. One such case is the current Head of the Prime Ministers' Office, Dimitris Tzanakopoulos.
Alexis Tsipras told reporters earlier this week that he would like to include many people of his generation, meaning 40 somethings, in the new government shape. However, the premier gave no indication as to whether or not socialist politicians and individuals from the center-left will be included./IBNA