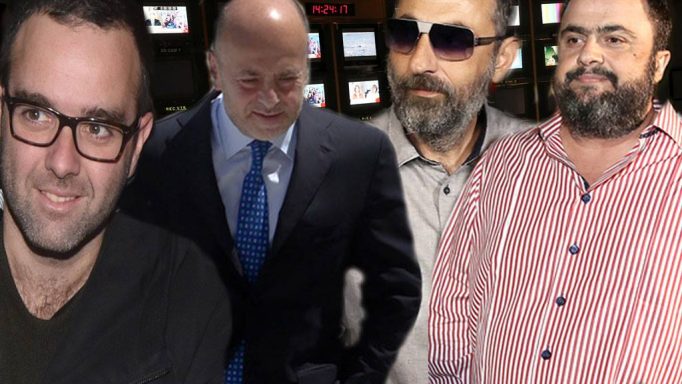 Athens, September 20, 2016/Independent Balkan News Agency
By Zacharias Petrou
A barrage of revelations have emerged surrounding the "origin of assets" statements submitted by Greek businessman Christos Kalogritsas in his bid to acquire a television broadcasting license.
According to latest revelations by the local media, Attica Bank loaned a total of 127.6 million euros to Christos Kalogritsas, of which 77.6 million euros in the years Syriza is in power – from 2015 onward.
In 2015 he received 55 million euros in loans and in 2016 so far has been granted another 22.6 million euros.
The figures are included in the report on Attica Bank by the Bank of Greece in which monitoring authorities present findings showing that loans had been issued without any adherence to any banking criterion, and that loans had been made to enterprises involved in doubtful business activities.
The BoG report reportedly shows that on 27 June 2016 Kalogritsas was loaned 15 million euros by Attica Bank which he used to participate in the television licenses tender.
It was also revealed that at least two ongoing judicial investigations are focusing on Christos Kalogritsas and his son Ioannis on charges of money laundering and tax evasion.
Meawhile, following the fresh revelations and cries by opposition parties, Interior Minister Panagiotis Kouroublis interned on Tuesday, telling Vima FM radio that "those who granted a television license to Christos Kalogritsas could have political and criminal accountability".
"If there is proof of course he, or those, who approved his bid are politically and legally accountable" the minister said.
Kouroublis added that Kalogritsas "will pay the 3 million and the amount of the first installment and he will be removed from the game if there is proof [in the accusations against him]. Our government has provided such assurances".
Commenting on the loans Kalogritsas has been granted by Attica Bank, Kouroublis said: "Mr. Stournaras should give us all the information about what has happened at Attica Bank all these years. We demand that. I demand it publicly".
The Standing Parliamentary Committee for Institutions and Transparency decided to call the four successful bidders in the TV licensing auction – including Kalogritsas – and State Minister Nikos Pappas to provide clarifications about the tender.
Initially, the president of the Committee, Syriza MP Tasia Christophilopoulou had rejected a New Democracy request for the businessmen and Pappas to be summoned. In fact she had stated that the relevant committee responsible for checking the "origin of assets" statements of the four successful bidders had done its job adequately.
However, opposition MPs took advantage of an article of the Parliamentary Statute allowing them to call the four bidders and Pappas with a 2/5 majority. Under the article though, only the president and 3 MPs will be allowed to ask questions during the hearings.
Christophilopoulou and opposition MPs argued during a meeting of the Committee on Tuesday with the president insisting that the four bidders shouldn't be called to testify as legal proceedings are ongoing and it would be inappropriate to preempt the legal process.