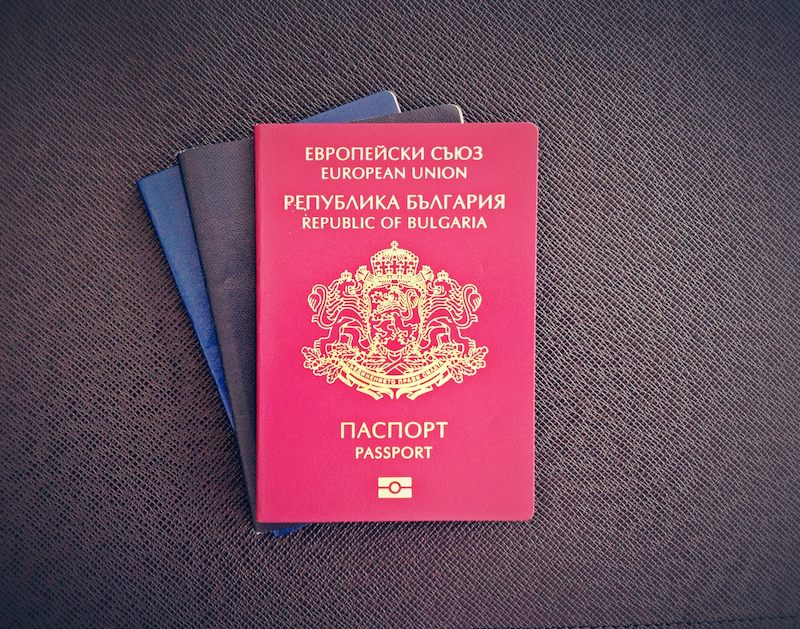 By Clive Leviev – Sawyer of The Sofia Globe
A hidden-camera investigation by local television station bTV has exposed an illegal market in selling Bulgarian identity documents and passports to refugees in capital city Sofia.
The influx of refugees from the Middle East and North Africa has meant new business for "enterprising traders," bTV reported on December 4 2013.
The trade was being conducted near the blood donation centre in the capital, according to the report.
The scheme, allegedly providing passports for men, women and children, involves forgery and false claims for lost documents. The report said that the scheme made it possible for illegal immigrants and people subject to travel bans to be able to cross Bulgaria's borders.
BTV said that according to its sources, counterfeit passports were sold on the illegal market for about $1000.
The report comes against a background of earlier reports, and official statements, indicating that the increase in illegal refugees has also created business for people-trafficking operations.
On December 2, 23 Syrian nationals were arrested while trying to leave Bulgaria across the Danube Bridge in Rousse, concealed in a goods lorry. The illegal migrants were attempting to reach Germany, where their relatives were.
Although the migrants said that they had boarded the lorry without the knowledge of the two Turkish drivers, police established that the incident was part of a well-organised channel for trafficking refugees, public broadcaster Bulgarian National Television said. The men had paid 5000 euro each to be transported.
Rousse district prosecutor's office said that those who had transported the migrants could face up to 10 years in jail.
The December 2 incident was the second such case of Syrian refugees being detained in Rousse attempting to cross the border illegally. In the previous case, 10 days earlier, 20 migrants were arrested, fined 150 leva (about 75 euro) each and returned to refugee accommodation.