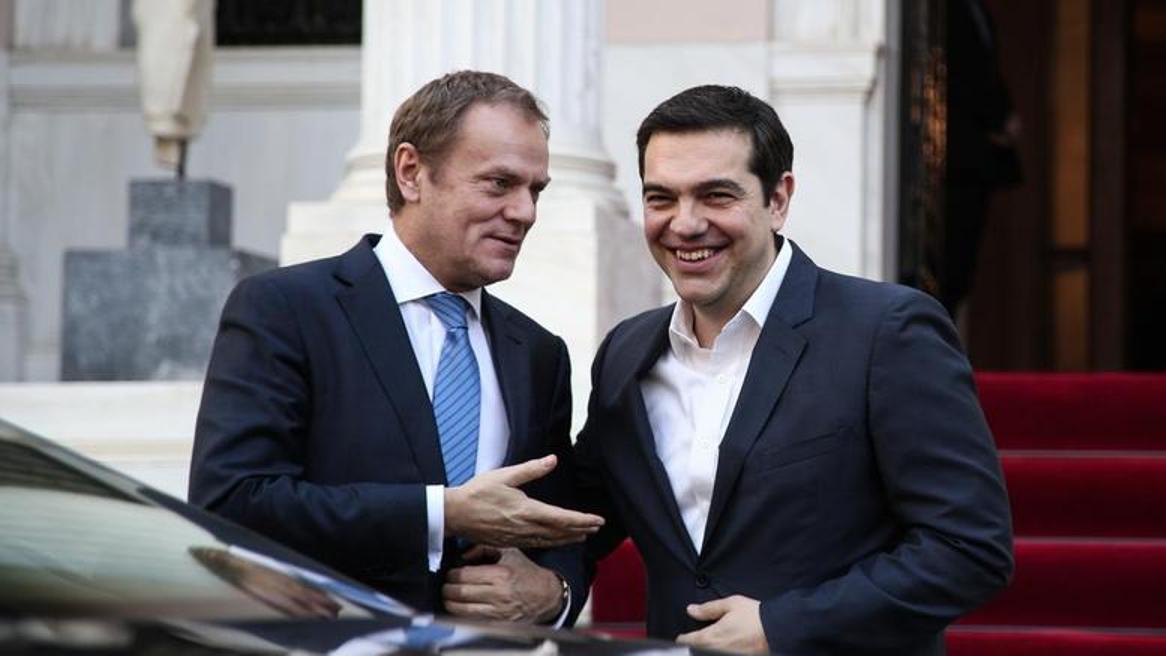 European Council President Donald Tusk will find himself in Athens during his tour of Balkan countries affected by refugee flows.
The Polish politician will meet both with the Greek President as well as the Greek Prime Minister Alexis Tsipras, following their meeting they will make joint statements to the press.
Government sources told IBNA that the economy, refugee flows and the future of Europe will be on the agenda of discussion between the two men.
Alexis Tsipras will once again have the opportunity to address the EU through the President of the European Council, and express the need for a swift closure of the evaluation process, indirectly pressing for a political solution to the remaining open issues which "impede" the end of the second evaluation.
He will also demonstrate his last narrative for the evaluation closure which is none other than the fact that with the measures to be implemented after the Memorandum there should be a clear position-commitment for the debt on the part of the lenders.
Donald Tusk's visit to the Balkan route countries,have, according to the IBNA information, alarmed the President of the European Council, since he has personally witnessed the instability in the region and would not want to see Greece be placed in a similar unstable political environment. Something like this might spin the refugee problem out of control, which was the main topic of discussion at the meetings which he had in the pas few days.
During his discussion with Alexis Tsipras the situation of the EU agreement with Turkey and the readmission procedures and resettlement of refugees will be assessed.
Finally, Donald Tusk will inform the Greek Prime Minister on the Brexit process, while the future of the EU will be discussed extensively as well as future steps needed to be taken to make Europe appealing to its citizens again./IBNA