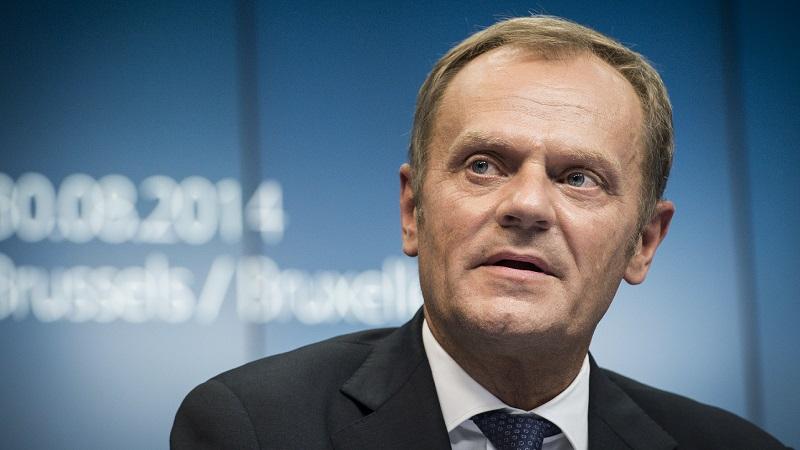 Athens, March 10, 2016/Independent Balkan News Agency
By Spiros Sideris
The Western Balkan countries "for implementing part of the EU's decision to handle the refugee crisis" thanked via Twitter the president of the European Council, Donald Tusk, writing, "I thank Western Balkan countries for implementing part of EU's comprehensive strategy to deal with migration crisis".
President Tusk even wrote to his personal account of, that "irregular flows of migrants along Western Balkans route have come to an end. Not a question of unilateral actions but common EU28 decision".
It is recalled that at the summit on March 7, EU leaders agreed to consider the proposals of Turkey on the readmission of illegal immigrants, with Tusk taking to finalizing the details before the next meeting on March 17 – 18.
The President of the European Council stressed that the EU and Turkey agreed that the immigrant flow is high and should be reduced, and said that "the days of irregular migrants to Europe are coming to an end". He also added that "the EU and Turkey's goal is to have fast track returns".
In a joint statement the leaders have committed to the following principles:
– The return of all new irregular migrants who pass through Turkey to the Greek islands, with the cost being covered by the EU.
– The resettlement of any Syrian readmission to Turkey from the Greek islands, of another Syrian from Turkey to the EU Member States, under existing commitments.
– To speed up visa liberalization with the objective of removing conditions for Turkish citizens by the end of June 2016.
– To accelerate the disbursement of EUR 3 bn and decide on additional funding.
– To prepare for the decisions regarding the opening of new chapters in the accession negotiations as soon as possible, building on the conclusions of the October 2015 Council.
– To work with Turkey on a joint project to improve the humanitarian conditions in Syria that will allow the local population and migrants to live in areas that are more secure.
Avramopoulos: We keep dialogue open
Earlier on Tuesday, European Commissioner for Migration Dimitris Avramopoulos said that "we continue to monitor the situation in the Western Balkans and the wider region. We keep dialogue open".
Asked about the possibility of opening other migration routes, through Albania or Italy for further restrictions imposed by countries north of Greece, he noted that at present this is not the case, however there is planning even for this eventuality.
"The refugee problem has reached its peak. The issue was raised in the previous Summit and look forward to a positive outcome to the next", the Greek commissioner concluded.