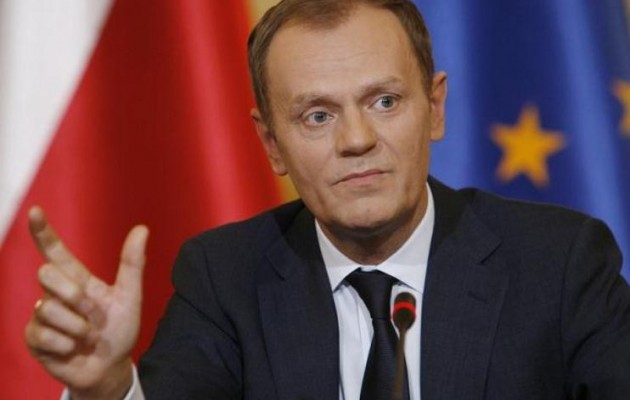 Athens, April 1, 2015/ Independent Balkan News Agency
By Spiros Sideris
European Council President Donald Tusk said Tuesday that he believes an agreement will be reached between Greece and its creditors by late April. Asked if the EU is ready for a "Plan B" in case no agreement is reached, Donald Tusk said: "I think we can say that the situation is under control". "We are currently in Plan A, a plan that will be achieved", he said speaking in spanish state television. The terms will be based on the agreement of February 20 between Greece and its creditors. I am sure we will reach an agreement by late April, Donald Tusk stated.
Merkel: We are working for Greece to remain in the euro
"German chancellor, Angela Merkel, appeared prepared to exhaust the limits of resentment of German voters in an effort to keep Greece in the euro, as long as Prime Minister Alexis Tsipras does what he should and presents a viable economic plan", is stated in a publication of the american news agency Bloomberg. As is mentioned in the publication, in her statements from Helsinki, where she is on an official visit, the German Chancellor noted that "she is not guided by polls concerning the internal opposition to keep Greece in the euro".
"What we do politically is not based on polls, which are quite different, but rather on whether Greece will be able to realize the expectations we all have", she stated and added: "this will be a long process of discussion. We all work towards enabling Greece to remain a member of the eurozone".
Earlier, in her statements, again from the Finnish capital, Merkel had stated that Athens has a degree of flexibility on the reforms to be implemented, but added that they should satisfy the European partners.
"The question is whether Greece can and will fulfill the expectations that we all have. There may be some variation on what measures the government will choose to take, but ultimately the general framework should result in the expected outcome", she said and concluded:
"We saw it in Ireland when the new government changed parts of the programme. But in the end,  the financial stability of the country must be restored. Greece talks with the institutions at the moment. We await the outcome of these discussions and will wait for the assessment of the institutions".