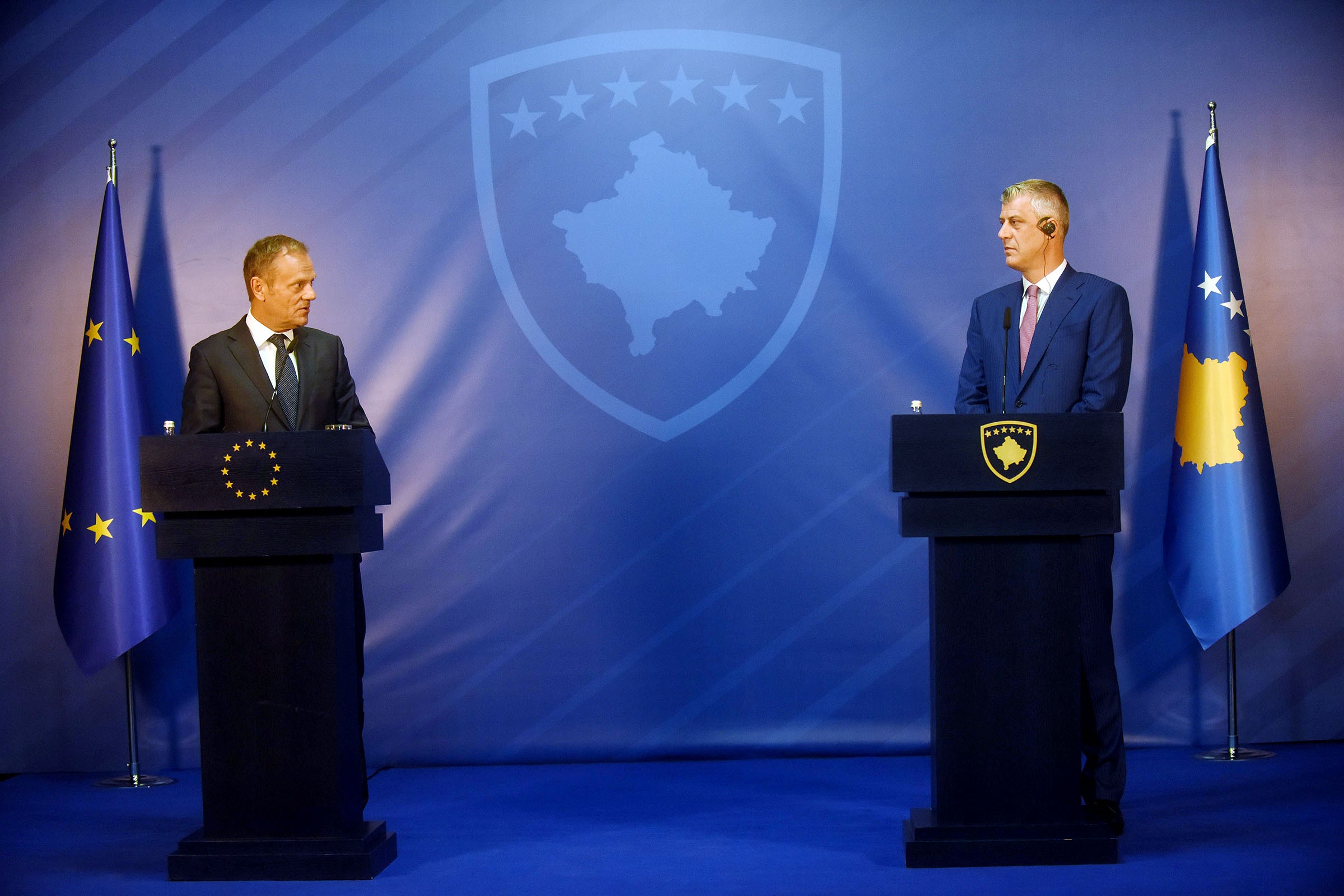 The head of the European Council, Donald Tuski declared today in Pristina that Kosovo is close to being granted the visa free travel regime.
"I would like to congratulate you on ratifying the demarcation agreement with Montenegro. This has brought you closer to the visa liberalization process", Tusk said.
The senior European official said that he was convinced Kosovo would not stop at this.
"I know that you will not stop at this and that you will continue the process of reforms.  Trust me, my colleagues in Brussels praise your achievements", says Tusk, adding that there's still a lot to do, especially in the process of talks with Serbia.
"Without a normalization of relations with Serbia and the full implementation of the agreements, you cannot advance in the process of EU integration. I know it's hard, but I'm still optimistic", president Donald Tusk declared.
Tusk made these declarations following the meeting that he had with the President of Kosovo, Hashim Thaci, who said that he is committed in the process of dialogue between Kosovo and Serbia.
President Thaci also said that the process of talks should be finalized with a mutual recognition of both countries. /ibna/