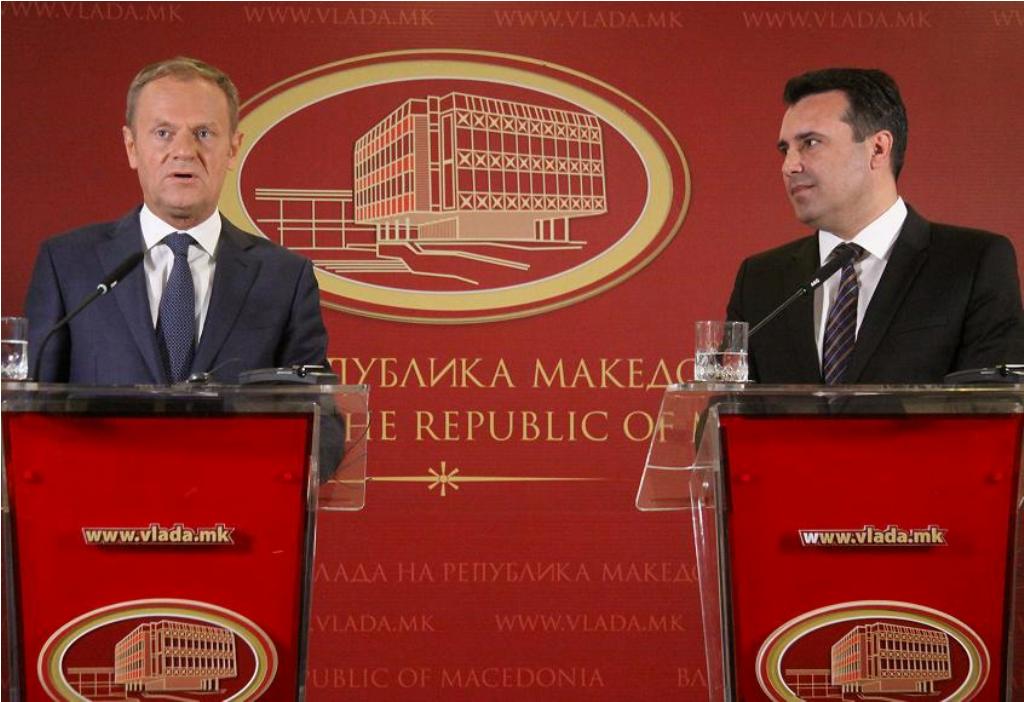 The president of the EU Council, Donald Tusk has declared from Skopje that he can see the changes that have occurred in the political mentality in the country and that there's a will to move forward.
"I see a courageous leadership toward the future. The European Commission's recommendation is the best proof that Macedonia's efforts have impressed many people in Europe", said Tusk during the joint press conference with PM Zoran Zaev.
Tusk said that there was no better place than Skopje to finalize the Balkan tour.
"Many things have changed since 2015. At that time, I arrived here due to the refugee crisis. Since then, the refugee route has been closed and this is how it should remain", Tusk said.
Speaking on the relations with the neighboring countries, Tusk said that a way was found to overcome the obstacles that existed between FYROM and Bulgaria and that he hopes the same thing will happen with Greece.
The senior European official said that the next European summit will reaffirm the region's European perspective.
Tusk arrived in Skopje as part of a Balkan tour, while he will also participate in the meeting of the Brdo-Brioni leaders' meeting, which is being held in Skopje. /ibna/