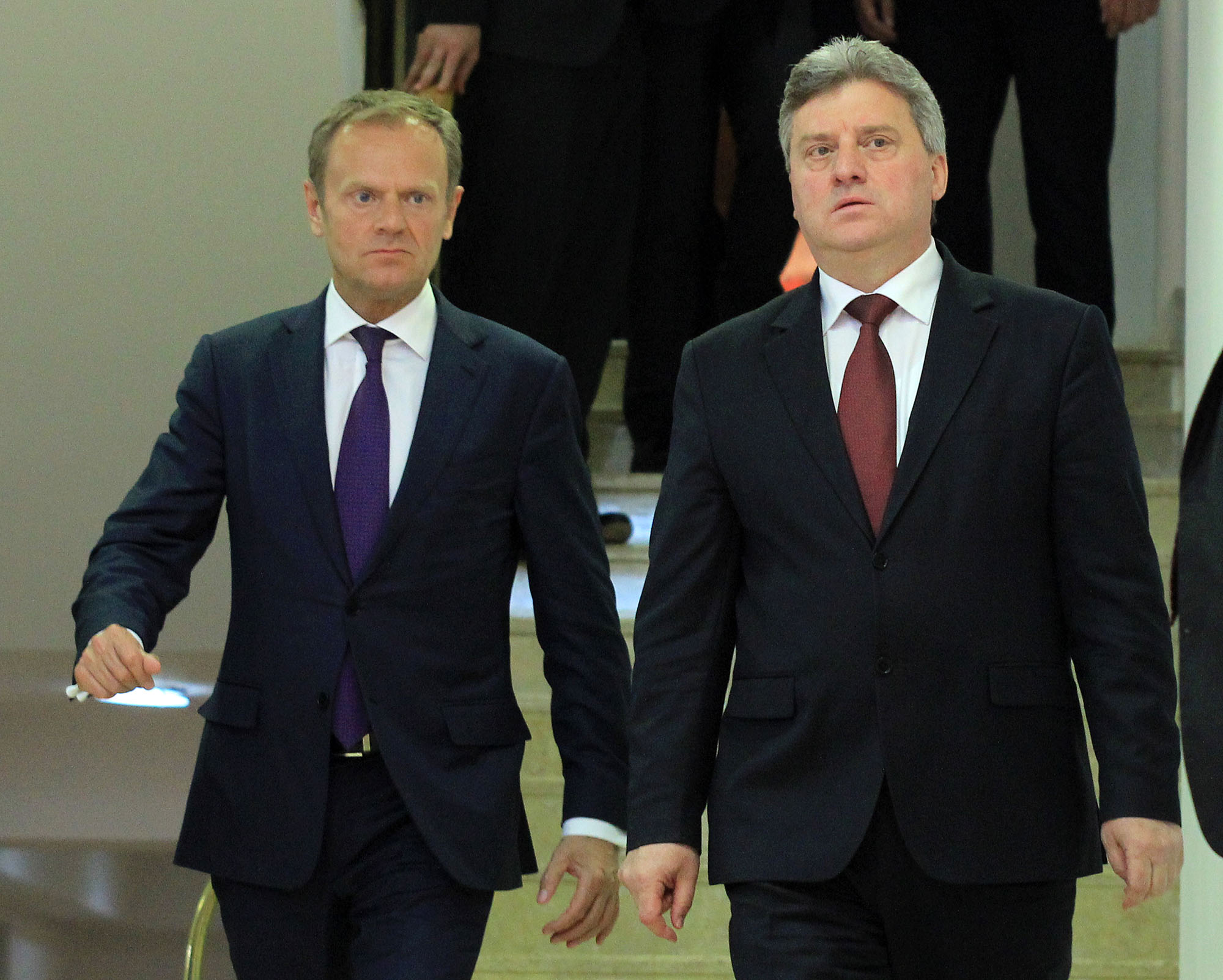 European Council President Donald Tusk has left Skopje yesterday after a visit regarding the formation of a new government. Before leaving the country, he traveled to the border with Greece to see the situation with the Syrian and Iraqi refugees who are staying in Vinojug refugee camp in Gevgelija.
"It is crucial to find a political solution, a solution based on democratic principles, dignity and entente," said Tusk in his speech. During his stay in Skopje, Tusk only met with President George Ivanov.
He was certain that the country will continue in the right direction and avoid tensions on ethnic grounds. "You need to find a solution. Then, you will have our  support, "said Tusk. Regarding the crisis with immigrants, a senior official in Brussels said the EU will continue to give further support to deal with this issue.