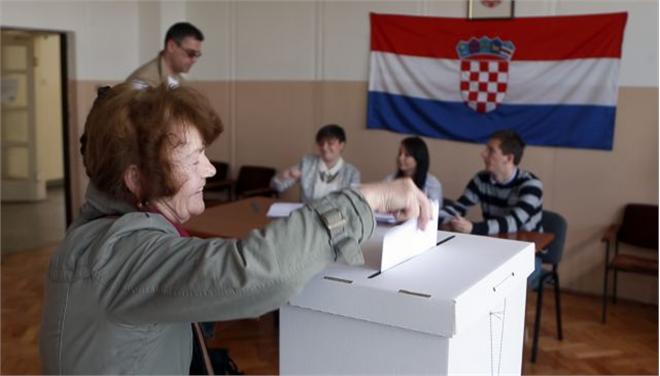 By Natasa Radic – Zagreb
With a record low turnout of voters, just a bit over 20 percent, Croatia was electing 12 members to represent the country in the European Parliament. Croatia will join EU on July 1st but the MEPs had to be elected earlier and only for a short mandate of one year as the regular European elections are scheduled for 2014.
The results have been a surprise too as the leading opposition party – HDZ (Croatian Democratic Union) – a conservative center right party – has won 6 seats in Bruxelles and Strasbourg. HDZ made a pre-election coalition with Euro-sceptic and hardliner Ruza Tomasic and she managed to enter the European Parliament of their election list as well, getting a lot of preferential votes as the election system was consisted of open lists.
Social democrats won 5 seats and one seat in the EP will be taken by Croatian Labor Party.
Tomislav Karamarko, president of HDZ said that these good results are just the beginning and he is sure that his party will have even better results at the upcoming local elections.
-We have been working on this entire year and now we have achieved the results. This is good, we are now continuing up – said Karamarko.
Prime minister and SDP leader Zoran Milanovic congratulated their rivals for getting more seats in Brussels.
"Why should I go to vote for them when they will have a year long mandate and a huge salary? This is just good for them, not for us. I did not want to participate", said Tomislav Maric, a student in Zagreb. His opinion was shared by many others in Croatia who rather enjoyed the beautiful sunny day than went to vote. It is a message that the politicians should not ignore.