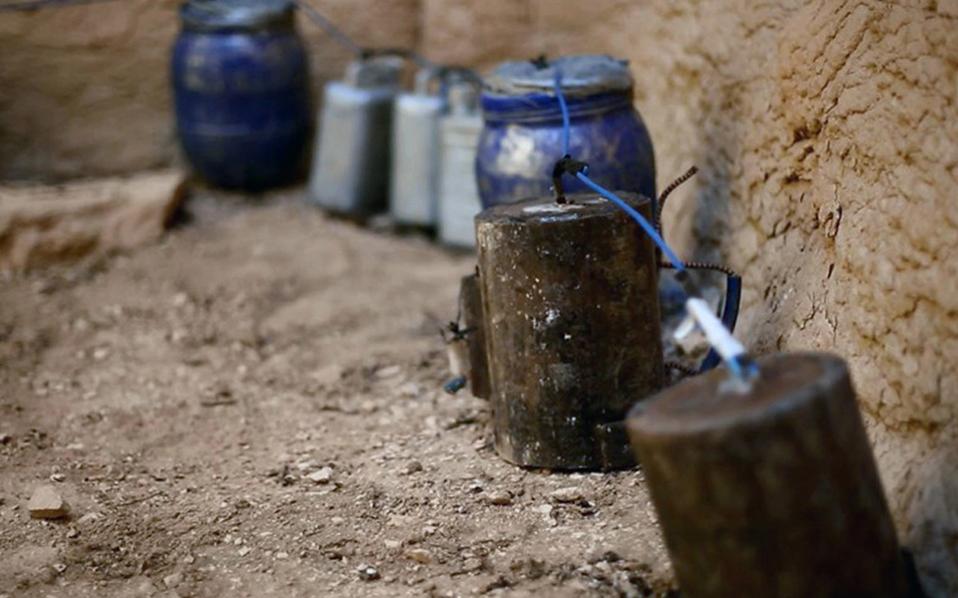 Athens, January 11, 2016/Independent Balkan News Agency
By Olga Mavrou
A 40 years old Egyptian went through hell (as he says) when  his newly wed Swiss wife embraced  Islam and  started  acting funny, as if she was a devoted Muslim for her entire life. And when they had a son, her reactions (as he says) started to worsen and the situation was escalating day by day. Finally the 29 years old woman kidnapped their son in order to join ISIS with him and left Egypt -she was arrested  10 days ago in Greece.  The father came immediately in Greece to find his son. A Greek court gave him the custody of the 4 years old boy and the both left for Egypt. His ex wife stayed in Greece planning (as he says) to travel to Syria in order  to join ISIS.
The 40 years old Egyptian was a happily married man until his wife (who might be unstable and probably needs psychological evaluation)  "found the purpose of her life in Islam". Until then she seemed like a normal young woman.
"We met  in Paris, where both of us studied. Everything looked normal. She embraced Islam 6 months after our marriage, when we had moved to Cairo.  I did not mind if she was a Catholic or a Muslim, it was her personal decision", he says.  "But when the Islamic State was founded in Syria, Francesca expressed such an admiration that I was disturbed. She had turned into a fanatic. Her dream was to join ISIS and live under Sharia."
As the father says, their life became a living hell and they decided to live separately.
Two months ago she took their  son and left for Greece.
"I did not expect this. Neither her family in Switzerland. We did not see it coming. I sued, I filed a report. Iwanted my son back" says the father.
As he explains, Francesca was turned into a fanatic through  internet, watching a Sheikh who lived in Germany, named  Pierre Vogel.  This man used to be a boxer but since 2001, when he embraced Islam, changed his name into Abhou Hamza and turned into a more then devoted Muslim. His preaching  has caused many reactions in Germany  because of its radicalism.
"My wife, the more she followed Vogel's preaching, the more she changed. She stopped watching TV or listening to music, she even stopped going out for a walk. Her behaviour became more erratic and selfish, accusing everybody else as faithless and  she considered the  rest of us atheists. She got angry and upset very easily, she  burst into tears about everything, without any good reason. I think she is mentally ill.  She was hysterical. We divorced three years later, I couldn't take it anymore".
"She sold all her belongings in order to find some cash and then she finally grabbed our son and left. She took I believe a ship from Egypt –a lot of ships live from Egypt to Greece with migrants. I suppose she  had chosen this rout because our son didn't have a passport and also,  I guess, because she did not want herself to pass through official borders since she must have imagined that I had filed a report for her kidnapping our kid without my consent. Its zealotry fanaticism, this is the problem And the ones who are newly turned into Muslims are radicalized easily, because they do not know the basic principles of the religion and they believe whatever  they are told by those who  proselytize them. They convert them by brain washing because they are ignorant".