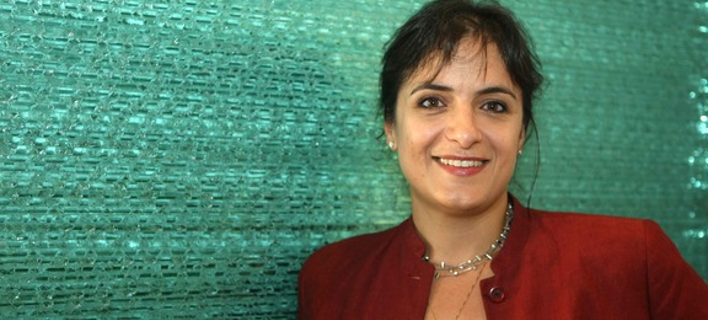 Athens, June 1, 2015/ Independent Balkan News Agency
By Spiros Sideris
Intra-government dispute have caused the reactions of MPs and members of SYRIZA to the placement of the former Member State of PASOK Elena Panaritis to the position of the representative of Greece to the IMF, as well as the statements of the Minister of State Nikos Pappas on party discipline in the forthcoming vote on the agreement with the institutions.
Specifically, with their written statement to the Prime Minister Alexis Tsipras, the presidency of the Parliamentary Group and the political secretariat,  42 MPs of SYRIZA ask for the appointment of Panaritis as the representative of Greece to the IMF to be recalled. In the letter signed by parliamentary representatives of SYRIZA Nikos Filis and Thanassis Petrakos and Deputy House Speaker Despina Charalambidou, it is stated:
"We were amazed to learn that Elena Panaritis was appointed representative of Greece to the IMF. And this despite the fact that her past is in stark contrast to the values, perceptions and policy advocated – and under which it was elected – by SYRIZA. A prominent representative of the memorandum policy cannot express the current government. The matter is not symbolic, it is political. It is a wrong decision and asks for its immediate withdrawal.
The appointment of Elena Panaritis has already been criticised by the MEPs Sofia Sakorafa, Dimitris Papadimoulis, Interior Minister Nikos Voutsis and others. The selection of Panaritis was made by Yanis Varoufakis and roused a storm of reactions in SYRIZA
On the other hand, his strong disagreement on the issue of party discipline set by State Minister Nikos Pappas for the adoption of the agreement, expressed the deputy House Speaker, Alexis Mitropoulos.
"If the agreement contains the old Memorandum there cannot be an issue of party discipline. Punishment and party discipline have nothing to do with the values ​​of the Left", Mitropoulos said and added that "the Parliamentary Group might be the last refuge of the people to send a patriotic message to lenders".
On his part, the MP of SYRIZA Stathis Leoutsakos also does not consider the need for party discipline, "because the agreement should be within the policy statements of SYRIZA".