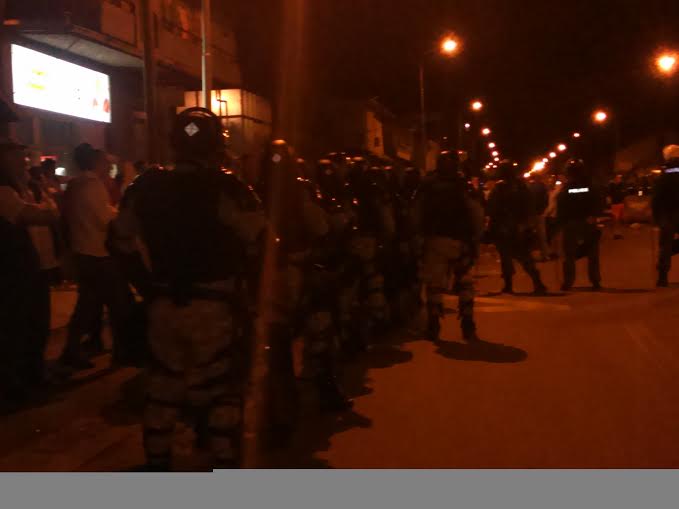 Skopje, May 20, 2014/Independent Balkan News Agency
By Naser Pajaziti
Turmoil has ruled in the urban commune of Gorce Petrov in Skopje following the murder of a young Macedonian man last evening by a thief, who is suspected of being Albania.
The victim is the 19 year old Angel P., who after spotting three thieves stealing his bicycle at his home, has started  to follow them along with his father. The victim managed to approach to one of the thieves, who stabbed the 19 year old Angel. P in the heart. The victim died on the spot.
The murderer has been identified as Naser E. from Skopje, who surrendered to police.
But this murder has caused tensions last night in this commune located in the west of Skopje.
In a state of revolt, residents of this area have blocked the roads last night and have burned and destroyed several shops and properties of local Albanian residents who live in this commune, mainly in Nerez quarter.
Mayor of the commune of Gorce Petrovic, Sokol Mitrevski has appealed for calm and urged revolted citizens to stop violence and destruction. After midnight, this commune held an urgent meeting, where it called for calm by the residents.
Ministry of Interior said that it had taken all measures to secure order and stop violence from escalating. According to the statement released by the ministry of Interior, some parts of Skopje that led to this commune had been blocked for circulation. Following the situation in this area was also the head of secret services, DSK, Saso Mijalkov.
The roads have now been cleared from the crowds that gathered in the early hours of the morning. /ibna/