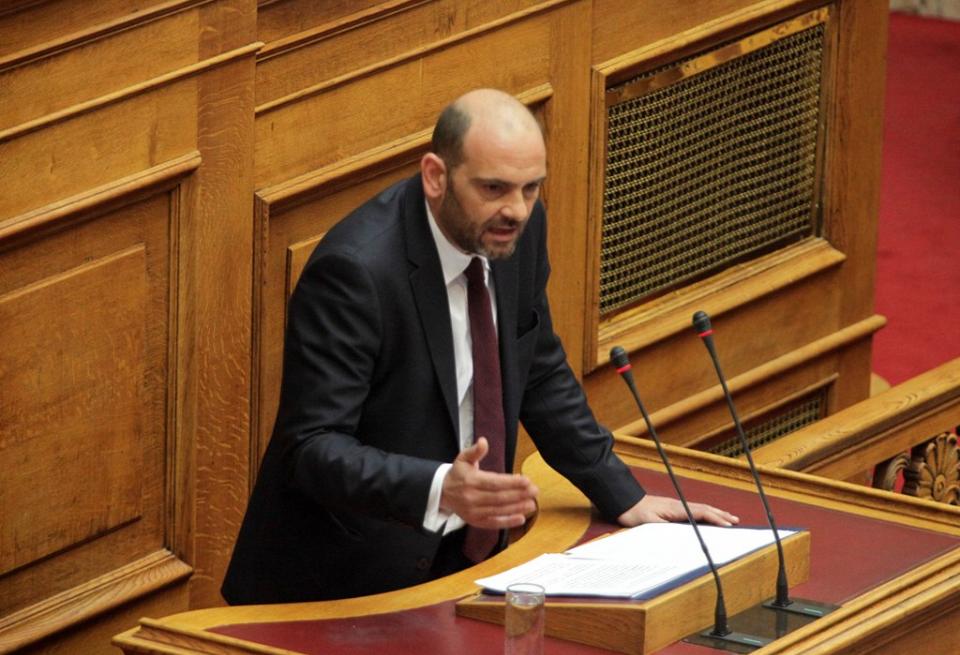 Athens, January 20, 2016/Independent Balkan News Agency
By Spiros Sideris
His position that The River should go along and reinforce the efforts of Kyriakos Mitsotakis expressed its MP Iasonas Fotilas, noting that now the main opposition party has gained a new momentum.
"My personal opinion is that today the political power with the most and more intense reform attributes, the one with the purest European profile and most focused on effectiveness is the New Democracy of Kyriakos Mitsotakis. This means, and I will propose it, to go along, to strengthen the efforts of Mitsotakis", he said on Mega television.
He noted that it will be an "honest" and "creative" collaboration that will not involve absorption, but cooperation "based on specific common policies" because, he said, we have more that unite us.
Fotilias clarified that he has not yet expressed this particular political position to the president of the party Stavros Theodorakis and expressed the view that he will continue to be a member of the parliamentary group of the party.
"If I was really interested in the parliamentary seat I would go towards PASOK", he said and added that "with Kyriakos Mitsotakis and the leading group he is creating, I believe that the conditions are created to give a blow to stagnation and populism".
"I do not agree with the proposal of Fotilas as he formulated it. The identification of The River with any of the old parties does not find me agreeable", said Julia Lyberakis, speaking in Step 99.5.
More specifically she stressed:
"For us, the cooperation with either side is not a matter of handshakes or public relations. It is not criticism for Mr. Fotilas. I am telling you that this type of placements are political and personal opinions and I believe that this is fairly sound. When we were created, we were created not as good fairy who will save the center-left. We never said that our shop is the center-left and center-left and that we just do not like current center-leftists and want to do something else.
"We said that we want to answer the very pressing problems of society in a reformist direction, European, progressive and that is what we do. And I do not want to go into old "boxes", which have been proven totally inappropriate.
"I do not agree with the proposal of Mr. Fotilas as we formulated it today, because I think the River has a role to play as an independent democratic party of the center, which is a yeast for young people, but also people who had not reconcile with politics in the past, to bring new solutions. Therefore, identification of The River with any of the older parties, as a general heading, does not find me agreeable".
Commenting on the statements of Fotilas, The River with a statement says: "Another opinion on the table. Patience until the Congress".