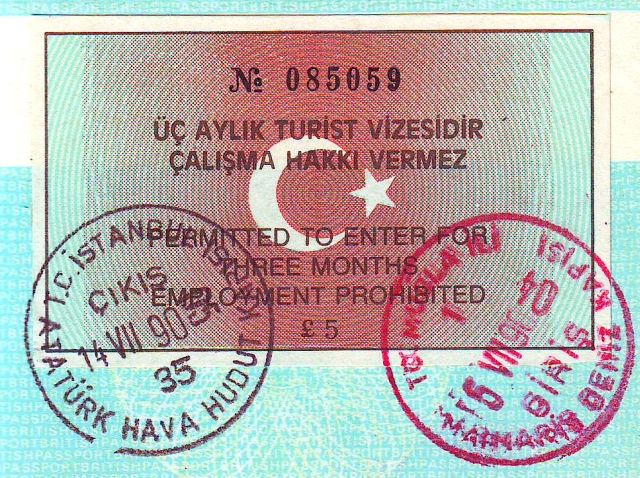 Ankara, July 11, 2015/ Independent Balkan News Agency
By Manolis Kostidis
Long delays in visas issuing point to possible corruption in the Greek consulate in Istanbul
Turkish tourists are among the few who do not cancel their trips to Greece following the latest developments in the Greek economy. Just next week, due to the religious celebration of Bairam, 15,000 Turkish tourists expected to visit Greece.
There are serious problems in visas issuing, however, since compared to the past the Greek authorities take significantly longer to issue them.
Officially, the visa process is more time consuming now than it was a few months ago, since from May the physical presence of the applicant is required, son that their biometric data can be taken. The Greek consulate in Istanbul, handles daily, around 500 requests for visas, each of which costs 65 euros.
Another reason for the delay is the controls carried out by the supervisory authorities of Greece's consulate in Istanbul, regarding hundreds of illegal visas and serious suspicions of corruption from 2011 until 2015.
The investigation was launched by order of the Minister of State, responsible for Fighting Corruption, Panayiotis Nikoloudis, who requested the audit services to check, make charges and proceed to asset freezing, if necessary, of officials in the Greek consulate in Istanbul.
The order was given as a result of relevant audit prior to the consulate, which revealed that hundreds of illegal visas had been issued.
Information indicates that the consulate executives may have been received certain amounts for each visa they were issuing, each of which costs 65 euros to Turkish citizens.
Information also indicates that at present there are 8000 Turkish citizens' passports pending to receive a Schengen visa from the Greek authorities. The average waiting time has exceeded 15 days.