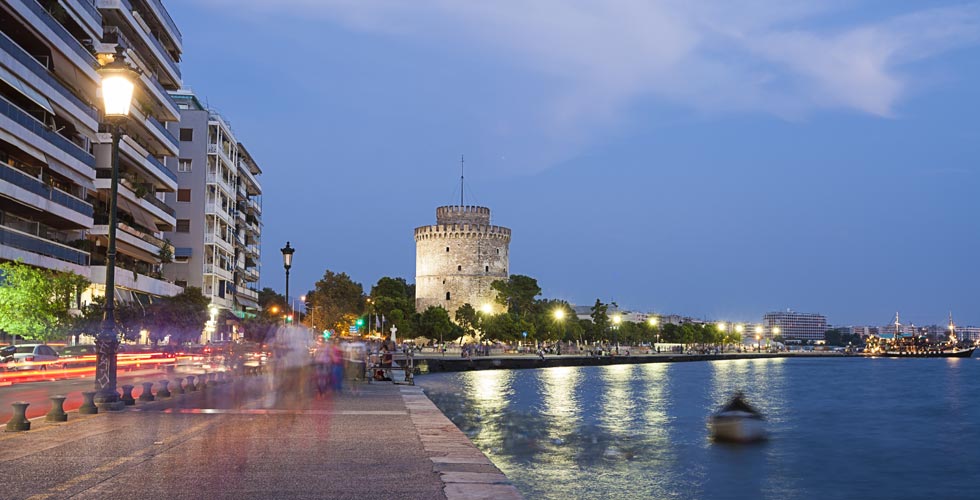 By Spiros Sideris – Athens
For Turks and Israelis, Thessaloniki is not just a tourist destination but a very important destination. For the Turks it is the birthplace of Kemal Ataturk, for Israelis the "Mother of Israel". Many come to look for their roots.
Turkish and Israeli tourists (along with Russian and Balkan) have livened up the city in the last four years. The systematic efforts of Mayor Yiannis Boutaris and tourism operators to "sell' the multicultural past of Thessaloniki, in order to attract tourist arrivals by targeting specific markets bore fruit. Namely the explosive growth in arrivals of Israeli by 358% and Turks by 226% over the three year period 2010 -2013. Despite the fact that the average stay in the hotels is just 2.6%, as it says on the daily "Kathimerini" the managing director of Tourism of the Municipality of Thessaloniki Spiros Pegkas, the ever increasing visits, in particular of middle and high income Turks this summer is the most important breath of fresh air to the local economy.
The celebration of Ramadan boosted the arrivals of Turks. Over 3,000 Turks flooded Thessaloniki last week. The house of Kemal Ataturk, (monument measuring traffic), in the first half of 2014 had 31,000 visitors (compared with 29,500 in the same period of 2013), a number which is expected to multiply during the summer during the long holiday periods in Turkey for religious and national holidays. It is enough to say that 80,000 Turks saw the house of Ataturk last year, when in 2010 there had been 25,000 visitors and 41,000 in 2011.
The route usually followed by Turkish tourists is the home of Kemal Ataturk, the White Tower and Aristotle Square. They also show great interest in Alaca Imaret, the Hamza Bey Camii, the port (the buildings were built during the Ottoman administration), the church of Agios Dimitrios and the "Eptapyrgio" (seven towers), from where they can enjoy a panoramic view of the city. They pour into the streets, shopping, enjoying the local delicacies while combining visits to the Mausoleum of Gazi Evrenos Bey in Giannitsa, the Zincirli Camii in Serres, in Vergina and Dion.
Instead, Israelis are modest in their shopping and choose "Jewish root", which includes the synagogues Yad Le Zikaron and Monasteriotes, the Holocaust Memorial, the Jewish Museum, the Yeni Camii, the Allatini villas, the Casa Bianca of Dino Fernandez – Diaz, Dönme Mehmet Kapanci, the Saul gallery, the Modiano Market, and Ladadika.
There are quite a few visitors, especially from Israel, who seek their roots in the registry of Thessaloniki, since the city before the WW II was one of the most prosperous Jewish communities in Europe.