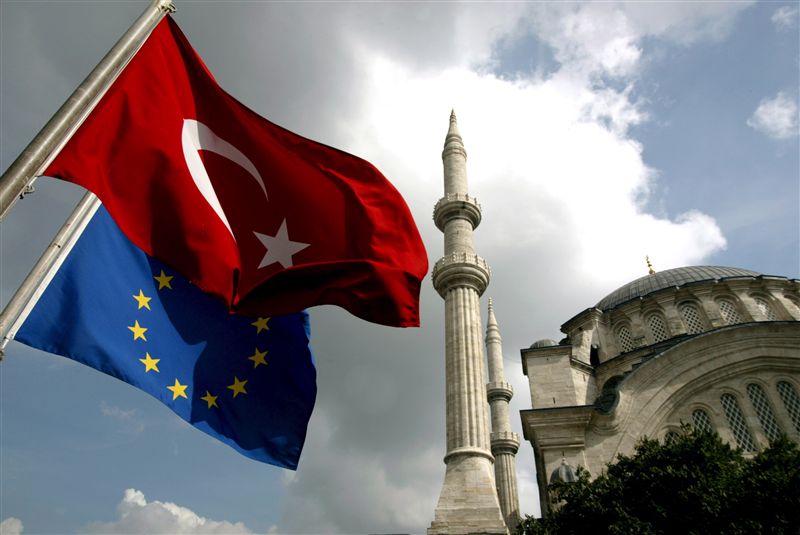 By Manolis Kostidis – Ankara
Turks have lost their hopes of joining the EU. This is the conclusion, at least, of a poll published by Turkish newspaper Haberturk. According to the survey, 74.1 pct of Turkish citizens believe Turkey will not join the European Union. Only 19 pct believe the neighboring country will join in the future. According to the Turkish paper, "accession by 2027 is pure fantasy", say Turkish citizens.
64.1 pct of Turks believe Germany is the country obstructing Turkey's accession course while 26.2 pct think France is the main stumbling block to joining the Union. Only 5 pct believe the Cyprus issue and the Republic of Cyprus are to blame for Turkey not joining the EU.
Fifteen years ago, in similar polls, Greece was the main reason behind Turkey not being able to join the Union.