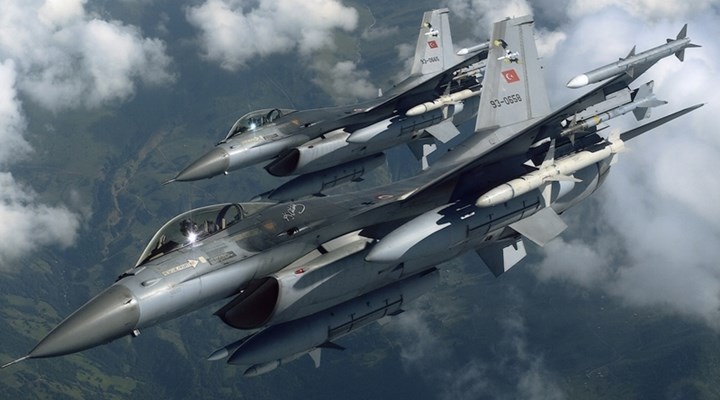 Ankara, November 3, 2015/Independent Balkan News Agency
Turkish military has conducted airstrikes on camps of the terrorist PKK group in northern Iraq and Turkey's southeast Monday, the Turkish army said Tuesday.
According to a statement on the Turkish General Staff's official website, Turkish Air Forces jets bombed PKK positions in Metina, Zap, Avasin-Basyan, Hakkurk, Gara and Qandil in northern Iraq as well as in Turkey's southeastern border province of Hakkari.
Several shelters, underground coves and weapon emplacements used by PKK terrorists were destroyed in the airstrike.
Meanwhile, security forces seized 300 bullets of the Russian-made DShK heavy machine gun — used also as an anti-aircraft — in a terrorist shelter during a search in the southeastern Sirnak province.
A Daesh terrorist was also caught and taken into custody on Monday while trying to illegally cross into Turkey from Syria.
Turkish security forces have responded to renewed PKK attacks in the southeast by launching airstrikes on PKK bases in northern Iraq and the army has sent ground troops across the border, killing nearly 1,000 terrorists.
In early September, Turkey also sent two units of its special forces, comprising of 230 troops into northern Iraq for the first time in more than two years to pursue PKK terrorists across the border, a military source said.
Turkish Prime Minister Ahmet Davutoglu earlier said that a full scale ground operation against PKK in northern Iraq would be launched "if necessary".
Source: The Journal of Turkish Weekly