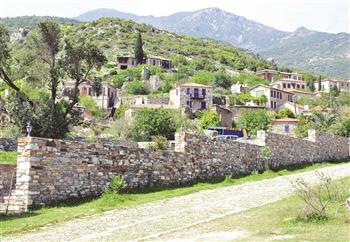 Aydın's Eski Doğanbey village is fast becoming a favorite haunt for filmmakers in search of the perfect location. At present, a German team is filming a new edition of 'Pinocchio' in idyllic Aegean location
With the ability to stand in for areas around the Mediterranean, the village of Eski Doğanbey in the Aegean province of Aydın is attracting an increasing number of film directors looking to shoot a movie in a picturesque setting.
The village, which is home to many ancient Greek houses and other stone houses, has become a natural film location for many Turkish and foreign movies.
Photo AA