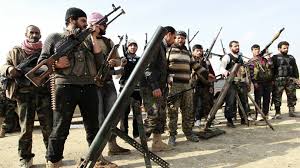 By Manolis Kostidis – Ankara
Interesting facts are surfacing regarding Turkey's involvement in the Syrian war and the possible support to the extremist rebels fighting the Bashar Assad regime.
According to Republican People's Party (CHP) president Kemal Kilicdaroglu, there is direct support towards extremist rebels. Kilicdaroblu announced that a truck carrying 1179 rockets that was seized in Adana November 8th was heading towards the refugee camp in Reyhanli, in Turkey.
The main opposition party has said for several months that the particular camp is an extremist rebel hideout. Kilicdaroglu stressed witnesses testified to a district attorney that explosives were illegally brought to the area which is adjacent to the Jandarma gendarmerie camp.
Moreover, the testimonies of the accused show explosives are produced in Konya, central Turkey. Taraf newspaper reports "testimonies reveal there are eplosives being produced in Turkey and then sent easily to the border to be handed over to rebels in Syria. This could cause serious problems to Turkey".
Taraf newspaper links the 20.000 Kalashnikovs found in a Turkish vessel off Imia on November 9th and were confiscated by Greek authorities, with the arms seized in Adana.
Meanwhile, according to Turkish press, more than 500 Turkish mercenaries are currently in Syria fighting against the legal government of the country. Turkish newspapers report the data source was the Turkish Internal Affairs Ministry which mentions the actions of Turkish nationals in Syria.
The report mentions most of the extremist rebels were trained in Pakistan and Afghanistan and are integrated in Al Qaeda offshoot Al Nusra which is the most powerful group fighting the army of Syria.
According to official data of the Turkish Internal Affairs Ministry, 75 Turkish citizens have been killed in Syria so far.