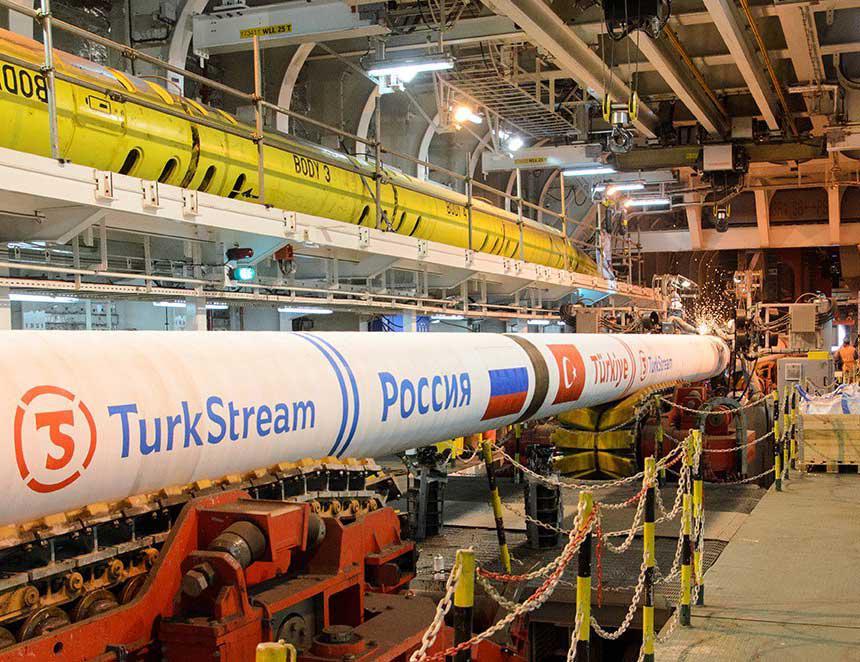 Serbia plans to build a gas pipeline linking Belgrade with Banja Luka, the capital of the neighbouring entity of the Serbian Republic of Bosnia Republika Srpska, according to the announcements of Serbian Energy Minister, Aleksandar Antic.
The Belgrade-Banja Luka interconnector pipeline will start from the gas transfer pipeline that Serbia is building from the border with Bulgaria to its border with Hungary, in other words the Turkish Stream gas pipeline, as the Minister of Energy said in a video message which was posted on the YouTube page of the show Novo Jutro, of the Serbian private television channel "Pink".
"We plan to make a reasonable next step after the construction of the Turkish Stream pipeline, the Belgrade-Banja Luka interconnection, through Bijeljina, a natural gas pipeline that will allow the supply of natural gas to Bosnia and Herzegovina."
It is recalled that recently, the Serb acting president of the three-member presidency of Bosnia and Herzegovina, Milorad Dodik, stated that the Republika Srpska is interested in participating in Turkish Stream and will discuss the issue with Gazprom on June 2.
"I think it would be advisable for the officials of Sarajevo and the Federation to also discuss this issue, in order to reinforce the supply of gas throughout Bosnia and Herzegovina," Milorad Dodik said.
In Serbia, the construction of the pipeline from the border with Bulgaria through to the border with Hungary is being executed by Gastrans, based in Novi Sad, a 100% subsidiary company of South Stream Serbia, which is based in Switzerland, according to information from the Serbian commercial register.
Gazprom owns 51% of South Stream Serbia, while the state-owned natural gas company of Serbia, Srbijagas, holds the remaining 49%, according to information from Gazprom./ibna