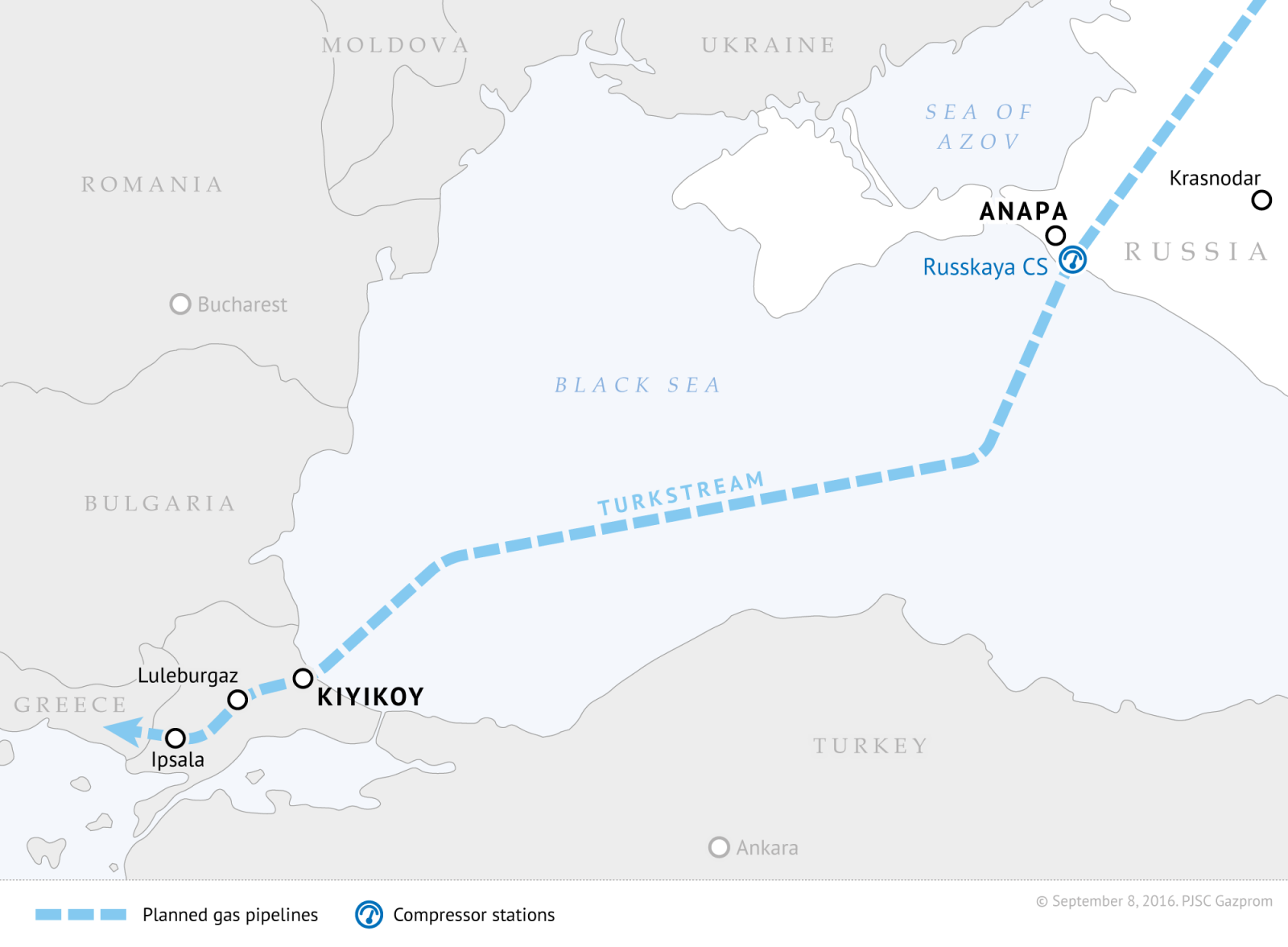 The fitting of the pipes that make up the Turkish Stream pipeline at the Black Sea bottom covering the distance from Russia to Turkey has been completed.
At the same time, the construction of the terminal of reception of quantities of Russian natural gas on Turkish soil is in the process of completion, 80% in particular.
At the same time, with regard to the Nord Stream II pipeline, construction has been completed by 59%, that is, the pipes have been placed at a distance of 1,450 km under the Baltic Sea.
At present, the construction of this pipeline is underway in the Finnish marine region, while the Nord Stream II pipeline infrastructures at the German and Russian terrains are in the process of being completed.
These announcements were made by Gazprom, following a meeting of its executives.
It is noted that the two strands of the Turkish Stream pipeline are expected to transport under the Black Sea to Turkey and then to Southeast Europe 15.75 billion cubic meters of Russian gas each year, while the Nord Stream II pipeline is expected to feed Europe with 55 billion cubic meters of Russian gas./ibna